How do I manually update the firmware on the DM-608/810 processors or D-4.800/6.1200 amplifiers?
When you first download and install the DM Smart DSP software, the most current firmware is included with the software installer.
If the software installer detects that the existing firmware on the processor is out of date it will update automatically.
In the instance that you already have the software installed and the processor needs the firmware to be re-loaded then you can manually install the firmware. Please note this process is not updating the processor to the most current firmware, it is re-loading the same firmware that was included when you downloaded and installed the version of the software currently on your computer.
First make sure the processor is powered up and connected to the computer with the USB cable.
Then open the DM Smart DSP software and select "Update device's firmware" from the Tools drop down menu: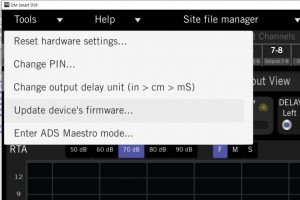 Windows Explorer will open to the DM Smart DSP Data folder where the firmware .bin files are located. These files are included when you initially download and install the DM Smart DSP software and they are specific to the DM-608, DM-810, D-4.800, and D-6.1200 products.

This folder is located on your C drive: OS(C:) > Program Files (x86) > DM Smart DSP app > DM Smart DSP_Data
Select the firmware file for the specific processor or amplifier you are updating, select OPEN and the firmware file will begin to load. You will see the following messsage: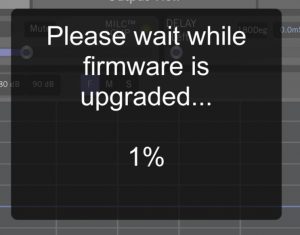 After the firmware is successfully updated you will see the following message: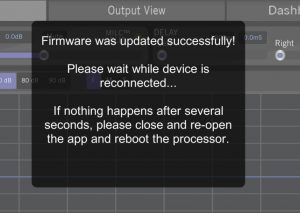 And then you will be prompted to login: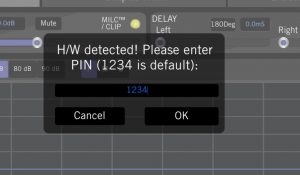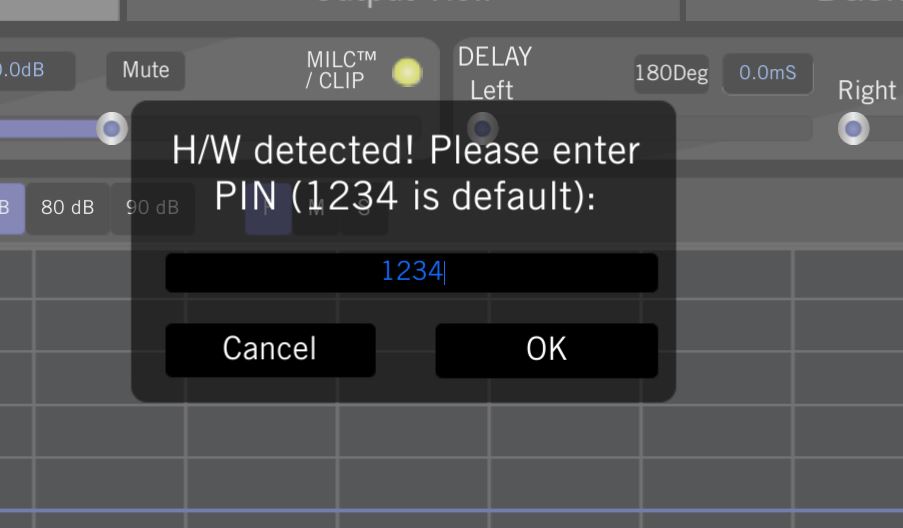 You can confirm you have the latest firmware by selecting About in the Help drop down menu.