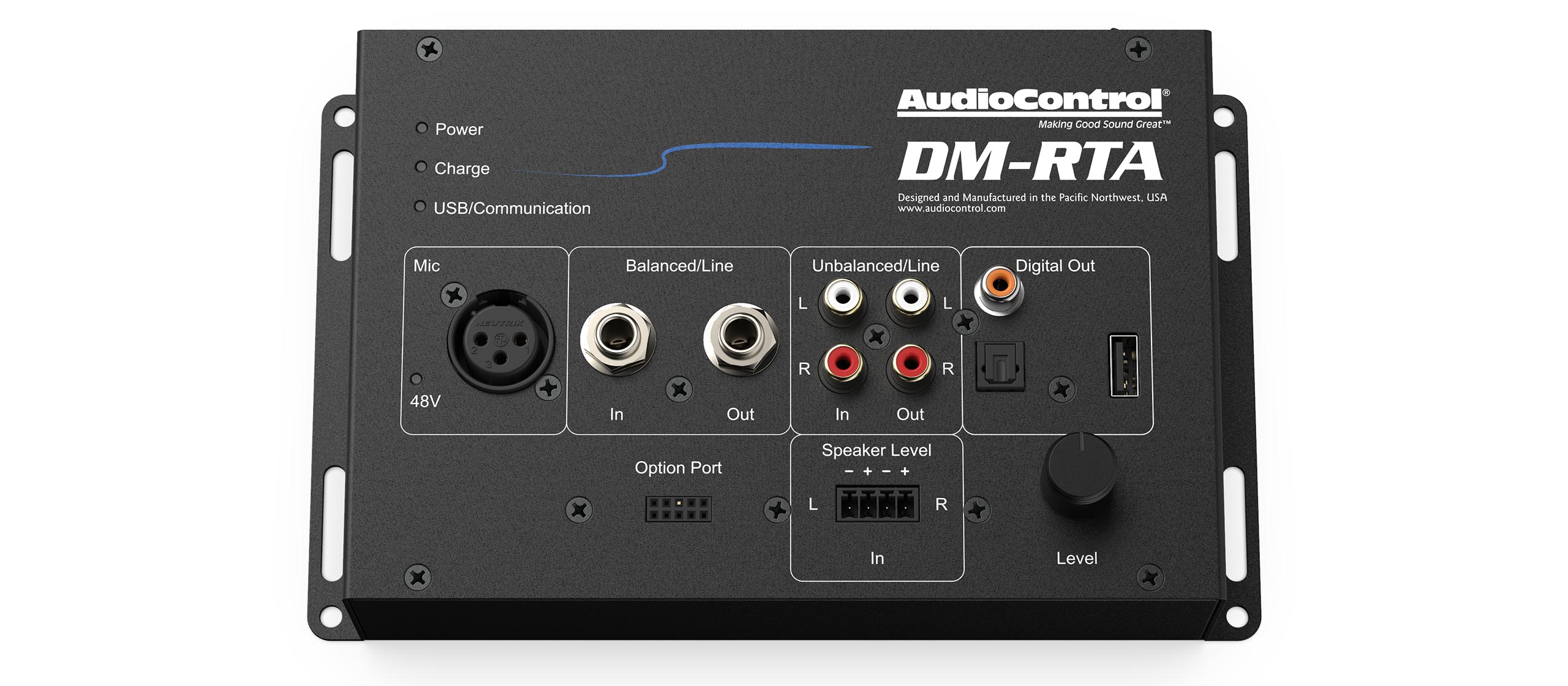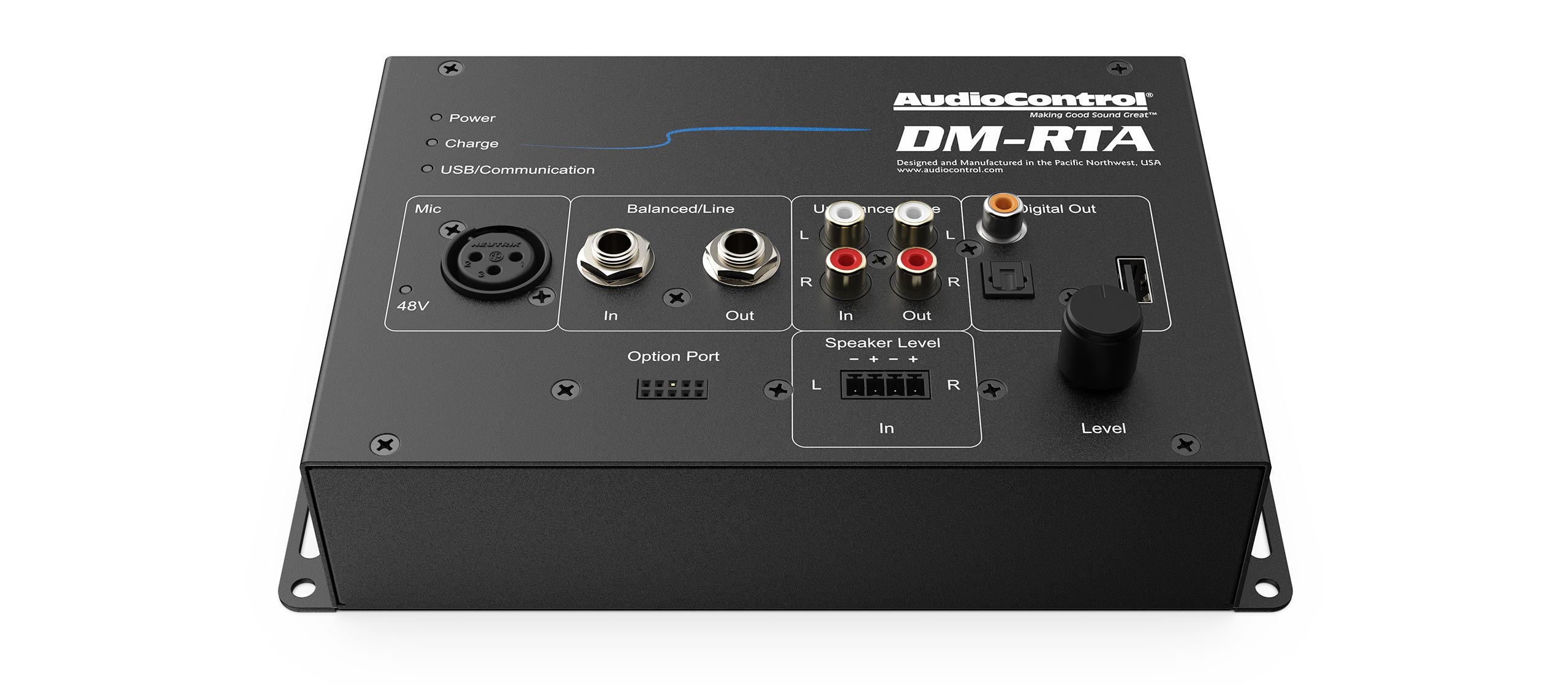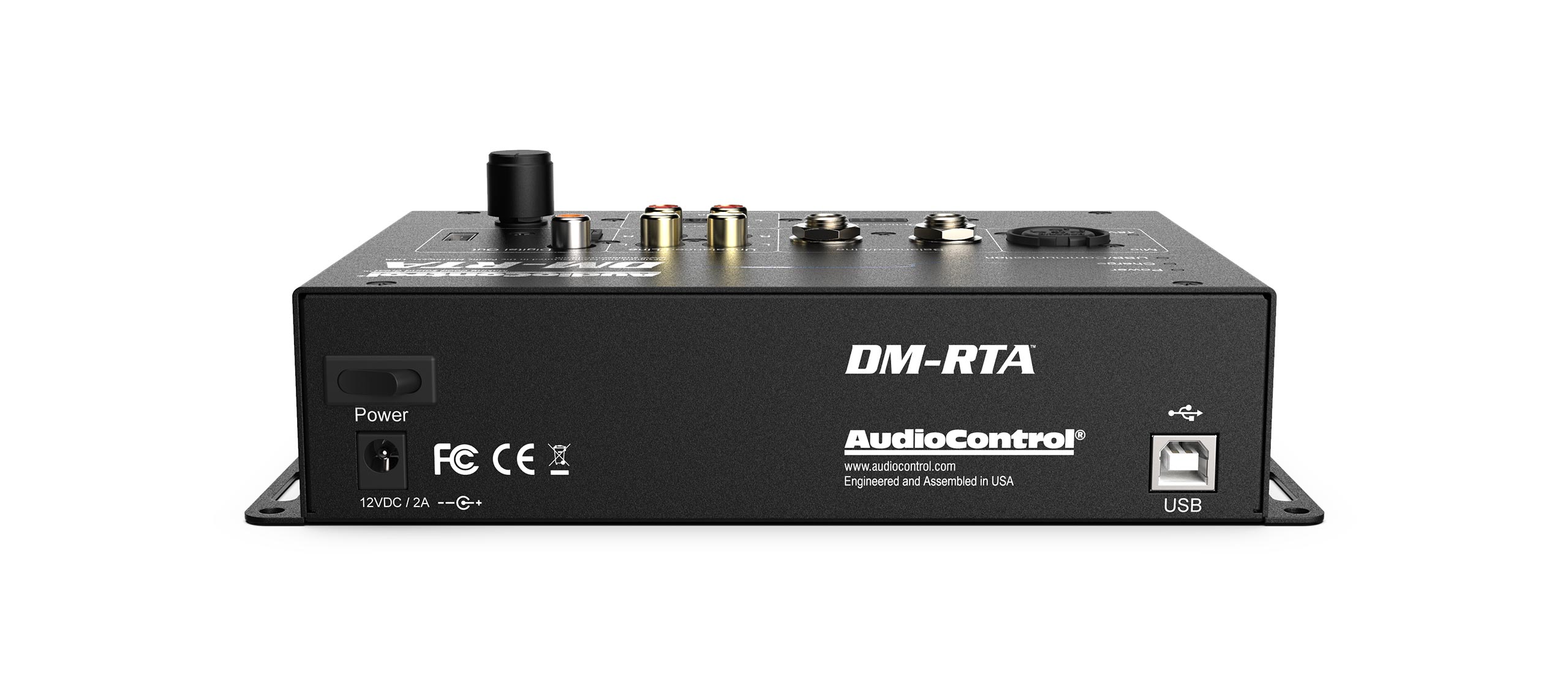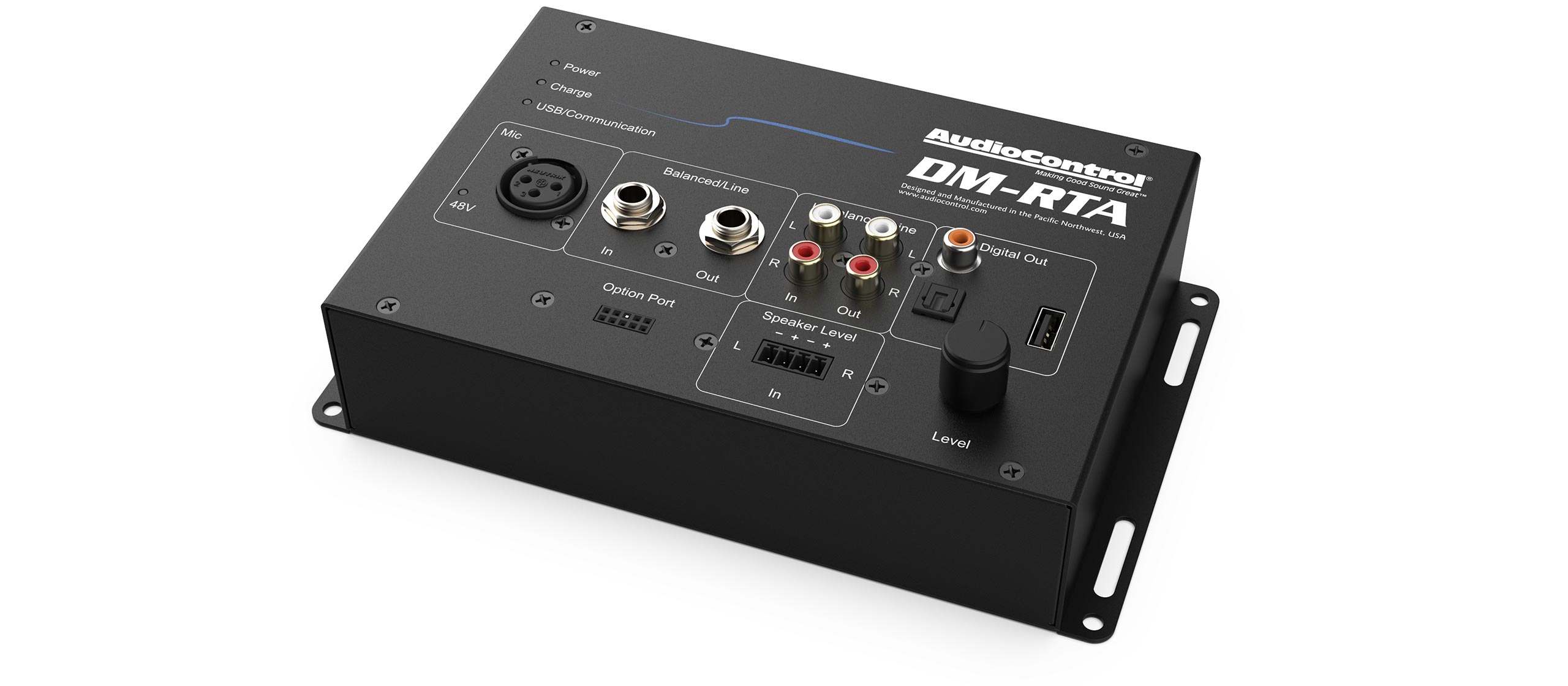 dm-rta-top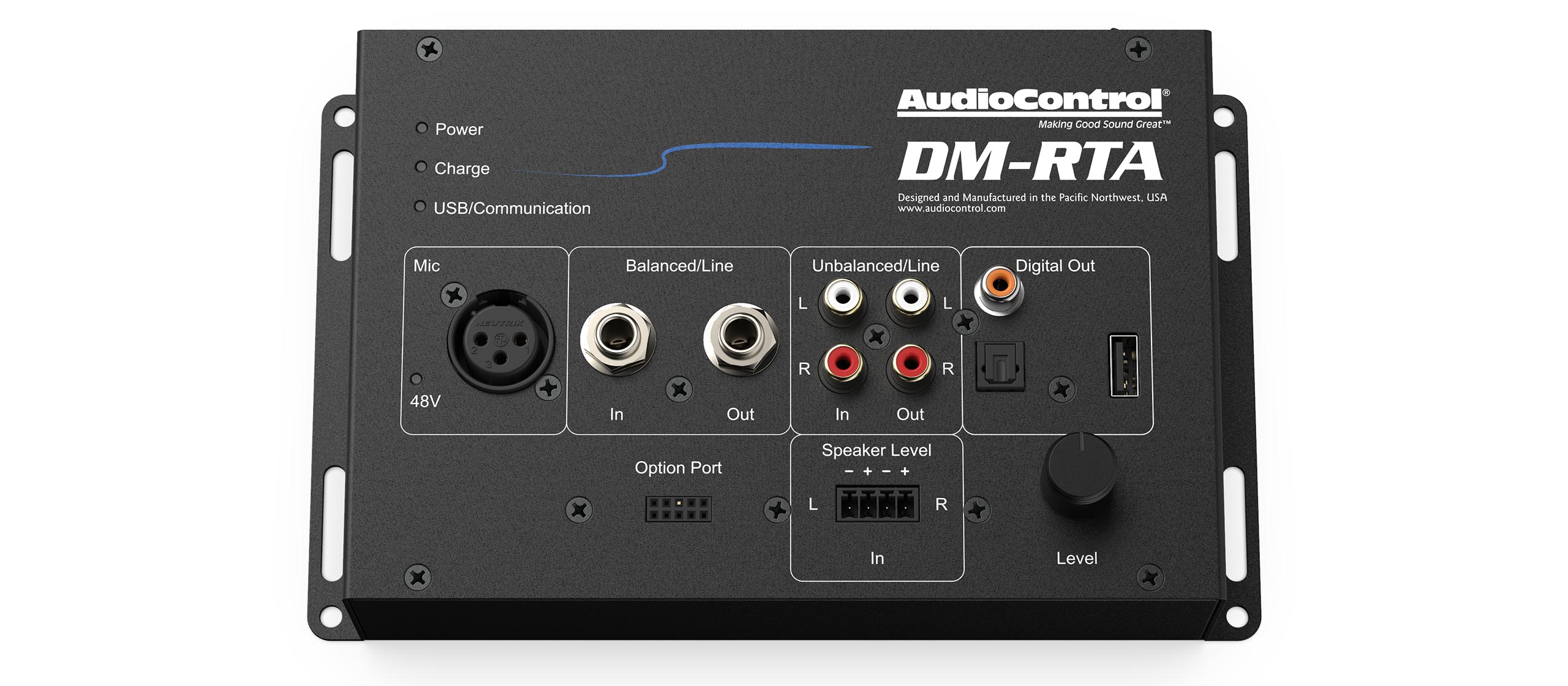 dm-rta-front-high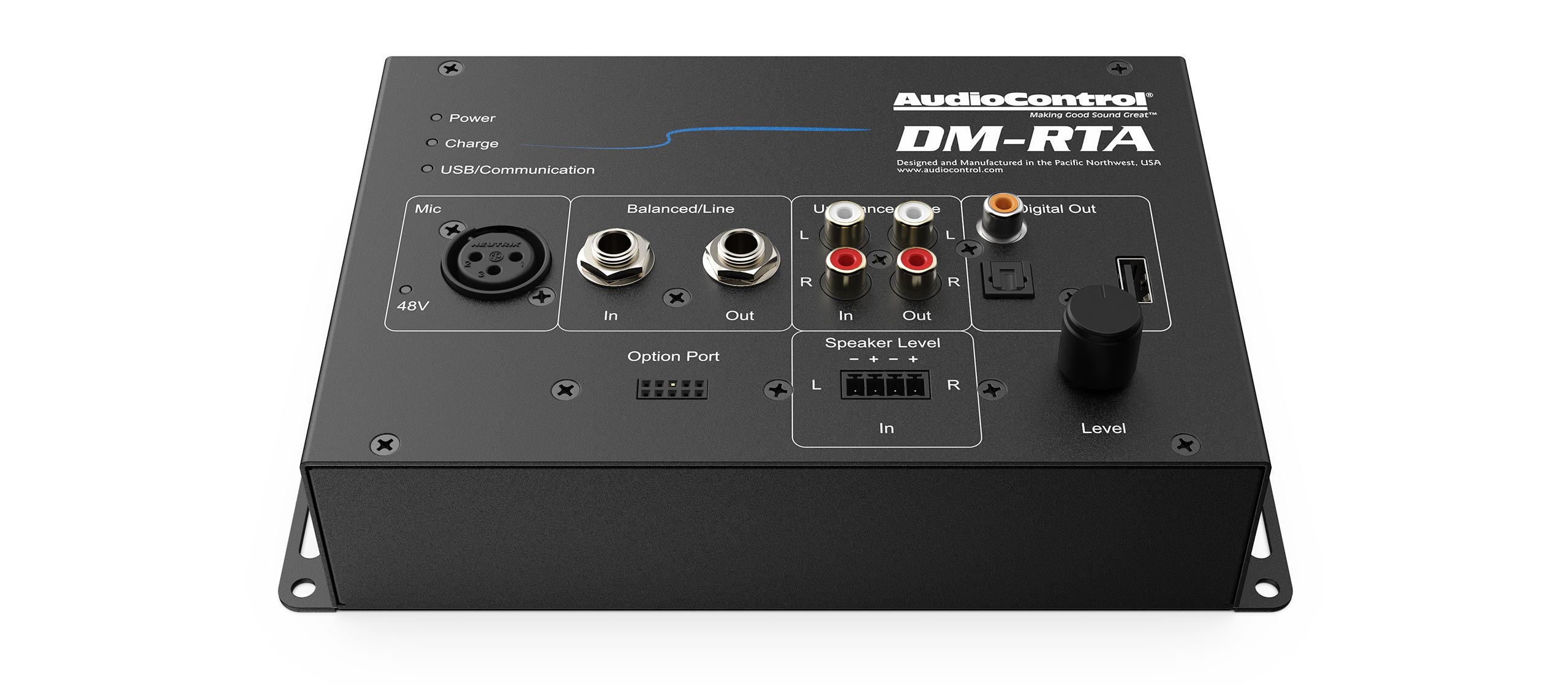 dm-rta-back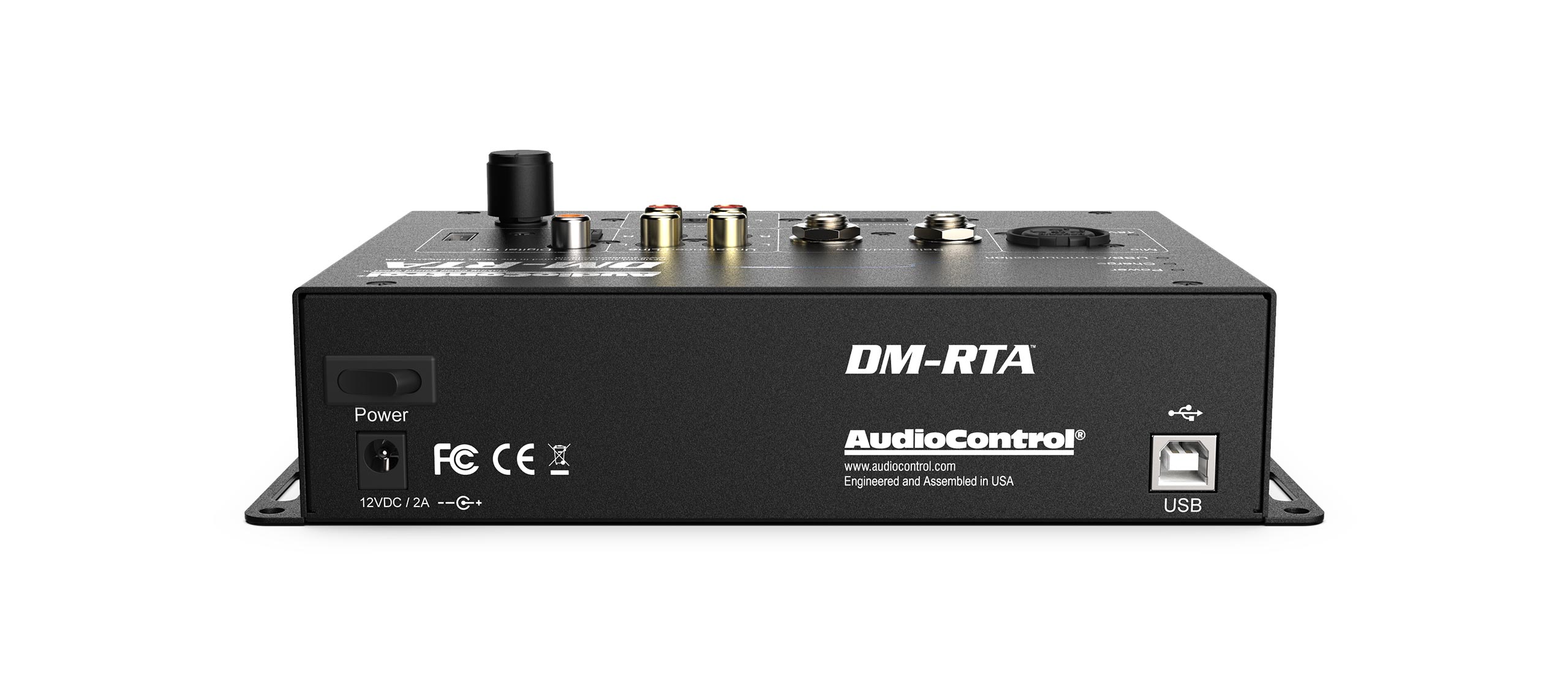 dm-rta-angle-left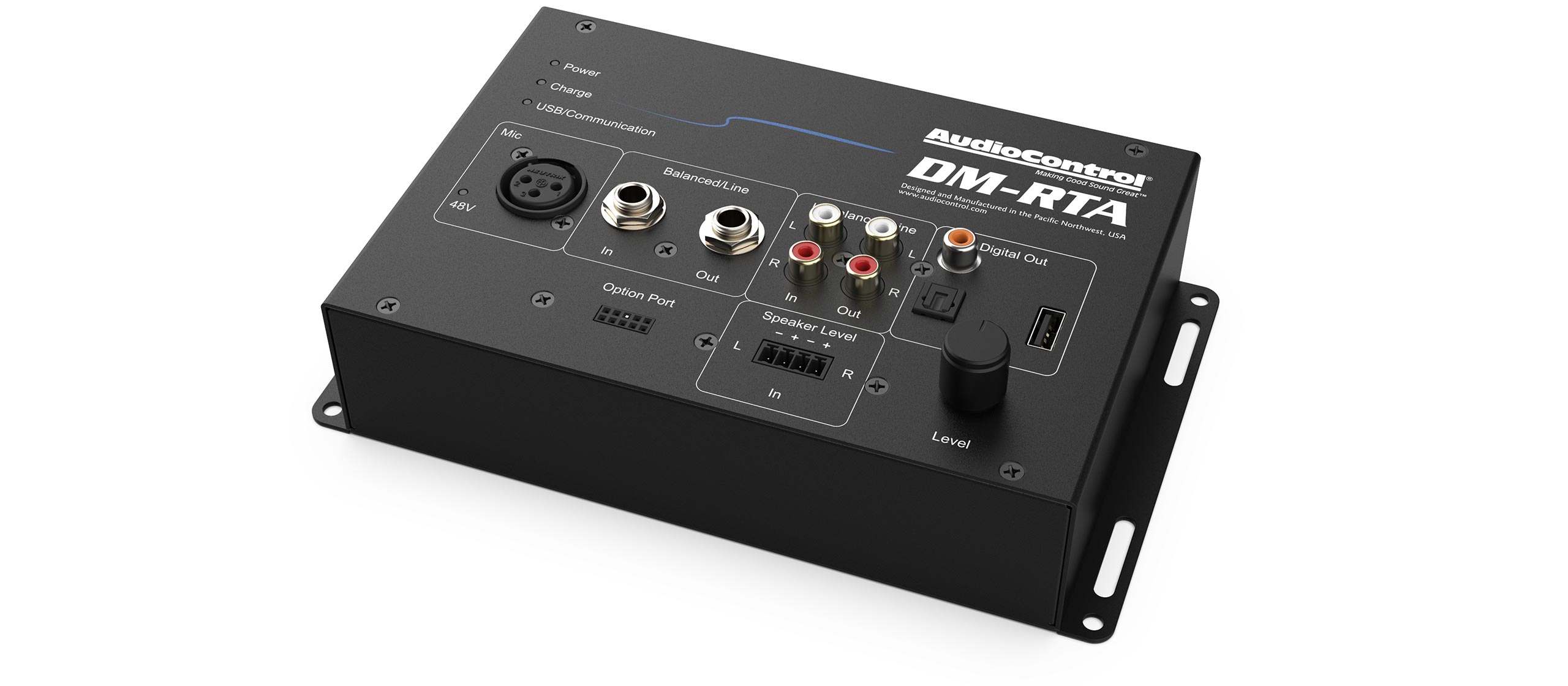 REAL TIMe ANALYZER AND MULTI-TEST TOOL
Building from a legacy of trusted professional audio measurement products, the DM-RTA™ brings the vital tools you rely on to one indispensable interface. Populated with every connector we could think of, and coupled with the new DM-RTA app, AudioControl's DM-RTA helps you take your car audio, marine audio or home theater installations to new levels of perfection and control.
The DM-RTA connects to a Mac or PC via USB, or to a phone or tablet via Bluetooth using the AC-BT24 Bluetooth Streamer/Programmer (available separately).
FEATURES
Test and Measure Any Signal
Balanced Line Level Inputs and Outputs
Unbalanced Line Level Inputs and Outputs
Speaker Level Inputs (handles up to 400 watts)
Microphone Input with 48V Phantom Power (microphone sold separately)
Microphone presets (for CM-20, CM-10 & C550H)
Digital and USB Outputs
Connect to PC/Mac, Phone or Tablet
Option Port for Bluetooth Connectivity
Battery Powered and Compact for Portability
DM-RTA APP
The DM-RTA isn't just an RTA. Accessible from the DM-RTA app are five modules, including Voltage Meter, RTA (1/3, 1/6, and 1/12 octave), SPL Meter, Polarity Checker and a fully functional Oscilloscope. Test and measure nearly every signal imaginable from acoustical, to line level, and speaker level. Balanced and unbalanced line level inputs allow the DM-RTA to be inserted into your signal chain to verify optimal signal from source to speakers. This is the last test tool you'll ever need.
AudioControl offers a wide range of professional measurement and instrumentation microphones which will make a perfect addition to your DM-RTA tool kit for making accurate acoustical measurements. For an entry-level measurement microphone, choose the CM-20, a long time standard issue microphone for AudioControl's legendary SA-3052 analyzers. If you're looking for a slightly better frequency response, look no further than the CM-10. The high-precision Josephson C550H rounds off the top of the list for truly accurate readings and impeccable frequency response.
The DM-RTA's microphone preamp will also support any standard measurement microphone, should you already have one in your tool kit. 48V phantom power can be activated from the DM-RTA app and microphone gain is variable so your microphone may be easily calibrated to the DM-RTA hardware.
INPUTS
1 x Balanced (Input Impedance 3.24kΩ)
1 x Unbalanced (Input Impedance 3.24kΩ)
1 x Microphone (Input Impedance 10kΩ)
1 x Speaker Level (Input Impedance 16.24kΩ)
Max Low Level Input Voltage: 8 Vrms
Max High Level Input Voltage: 40 Vrms
OUTPUTS
1 x Balanced (Output Impedance: 51Ω)
1 x Unbalanced (Output Impedance: 51Ω)
1 x Coax Digital (Output Impedance: 75Ω)
1 x Toslink
1 x USB
Max Output Voltage from Signal Generator: 5 Vrms / 7 V Peak
GENERAL
Power Supply: 
Battery Life: ~5 Hours
WEIGHTS & DIMENSIONS
Dimensions: 8"W x 4.8"D x 2.4"H
Weight: 2.6lbs (1.2kg)
IN THE BOX: DM-RTA, USB Cable, Power Supply, Manual, Warranty