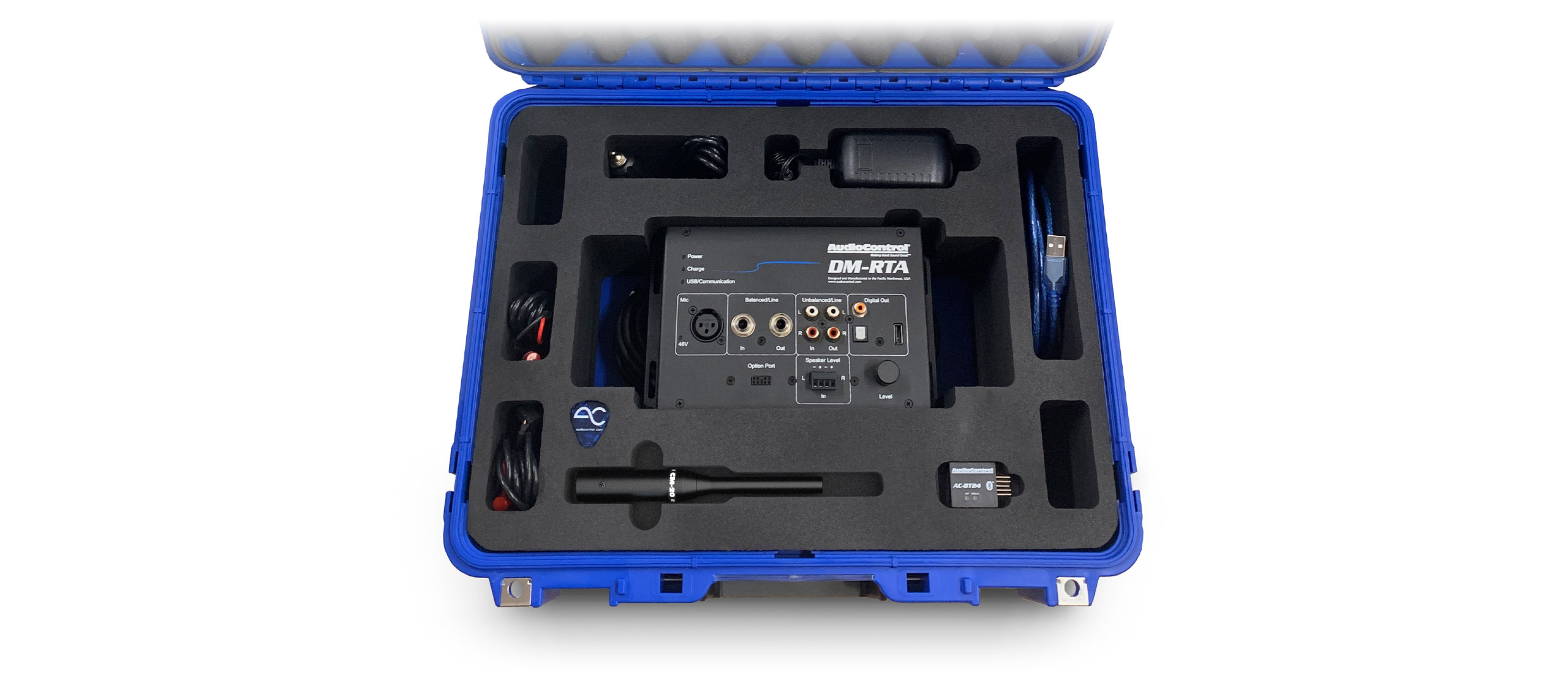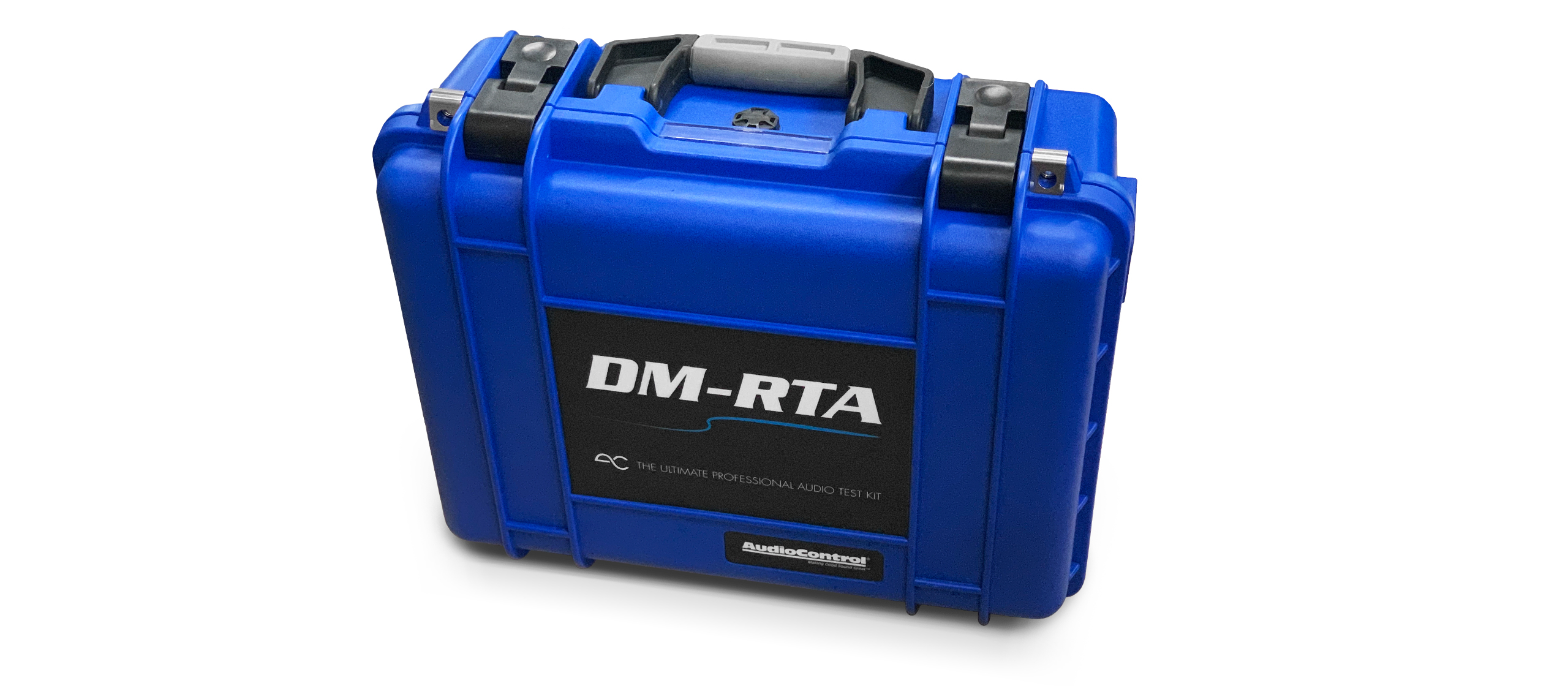 pro-kit-open-cm-20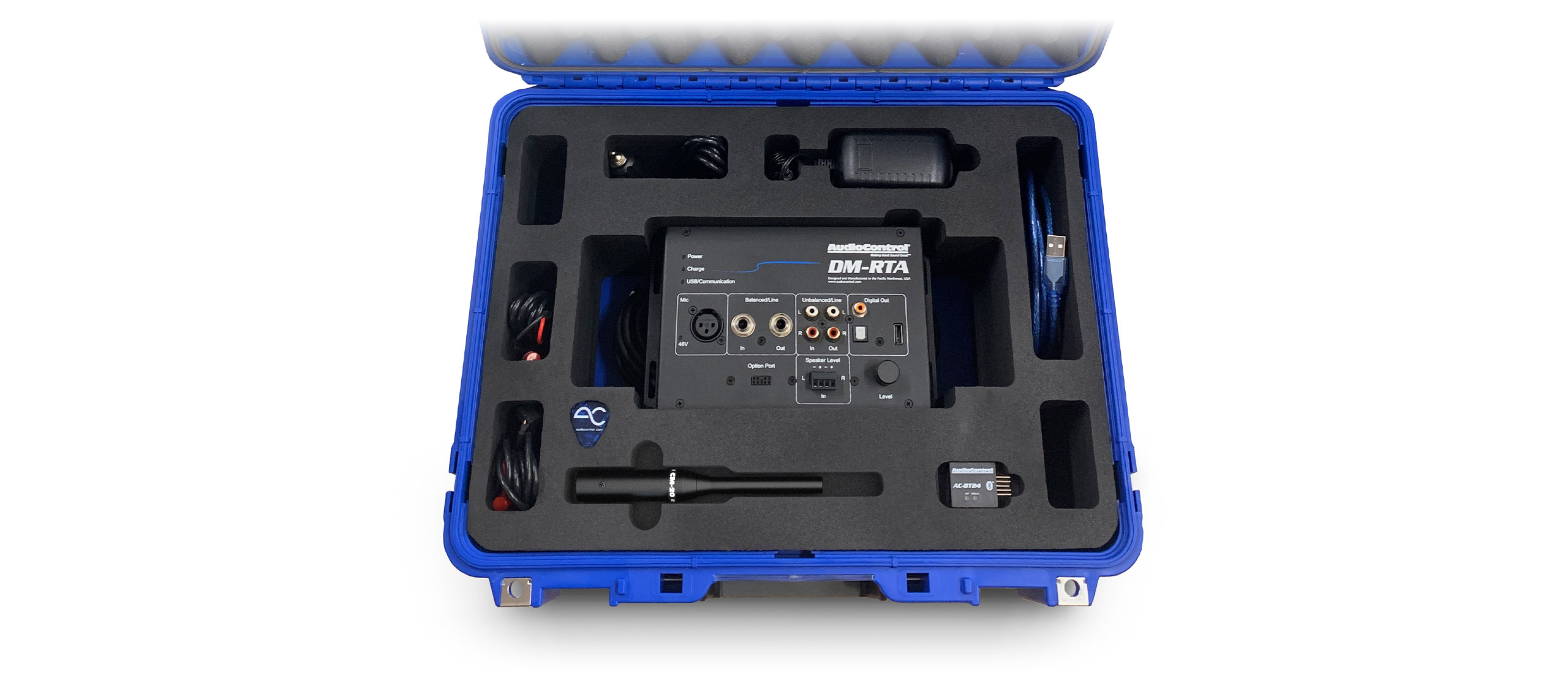 pro-kit-closed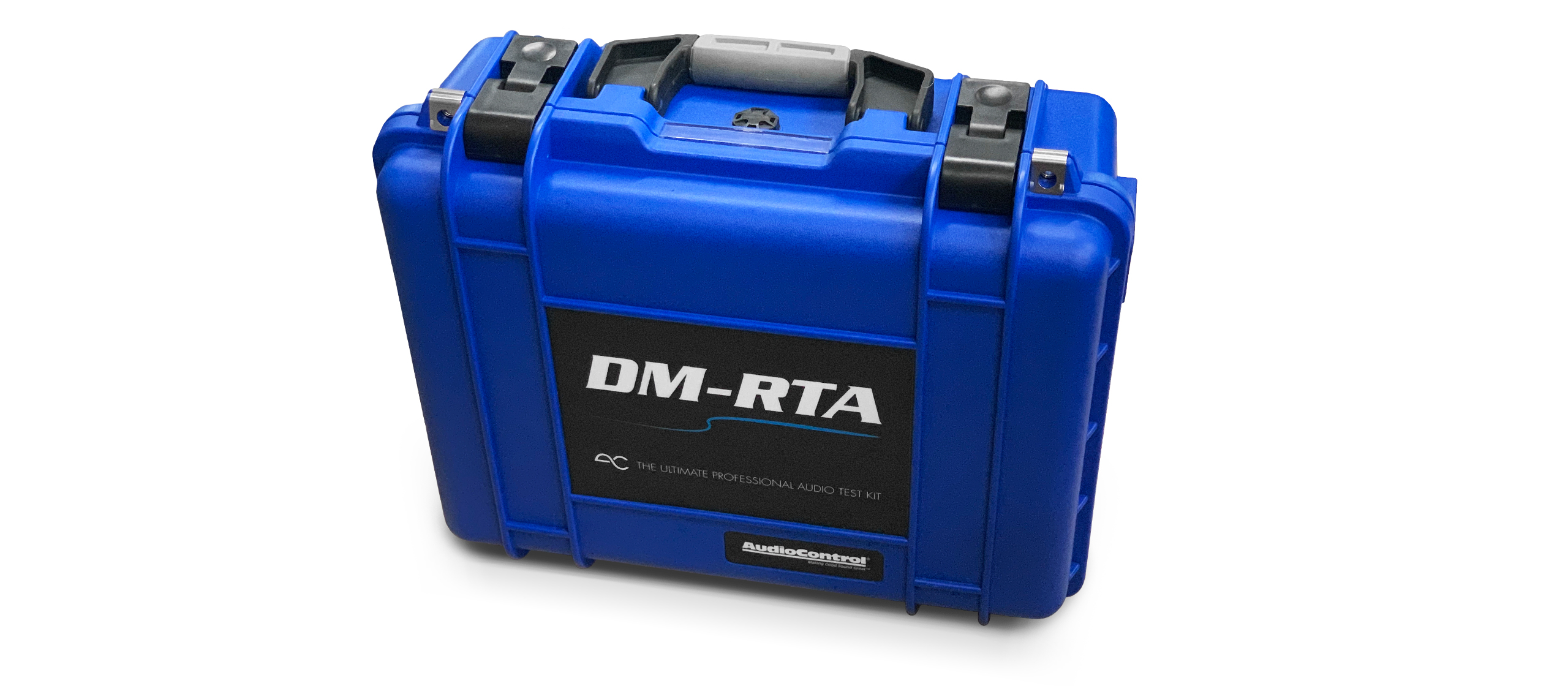 REAL TIMe ANALYZER AND MULTI-TEST TOOL KIT
The DM-RTA Pro Kit includes everything you need for a complete mobile audio measurement solution. Nestled snuggly in the fetching blue hard case, you will find a DM-RTA, AC power supply, the CM-20 measurement microphone, all of the required interconnects, and custom test leads for line-level and speaker-level measurements. Included also is the AC-BT24 Bluetooth Streamer/Programmer, which allows you to connect to the DM-RTA using your tablet or phone.
included in kit
DM-RTA Real Time Analyzer
110V AC power supply/charging adapter
USB A to B cable
USB A to A cable
AC-BT24 Bluetooth® Streamer & Programmer
CM-20 measurement microphone
XLR microphone cable
Speaker input to spring-loaded test leads cable
RCA input to spring-loaded test leads cable
AudioControl tuning pick (looks a lot like a guitar pick)
Blue hard case with laser-cut foam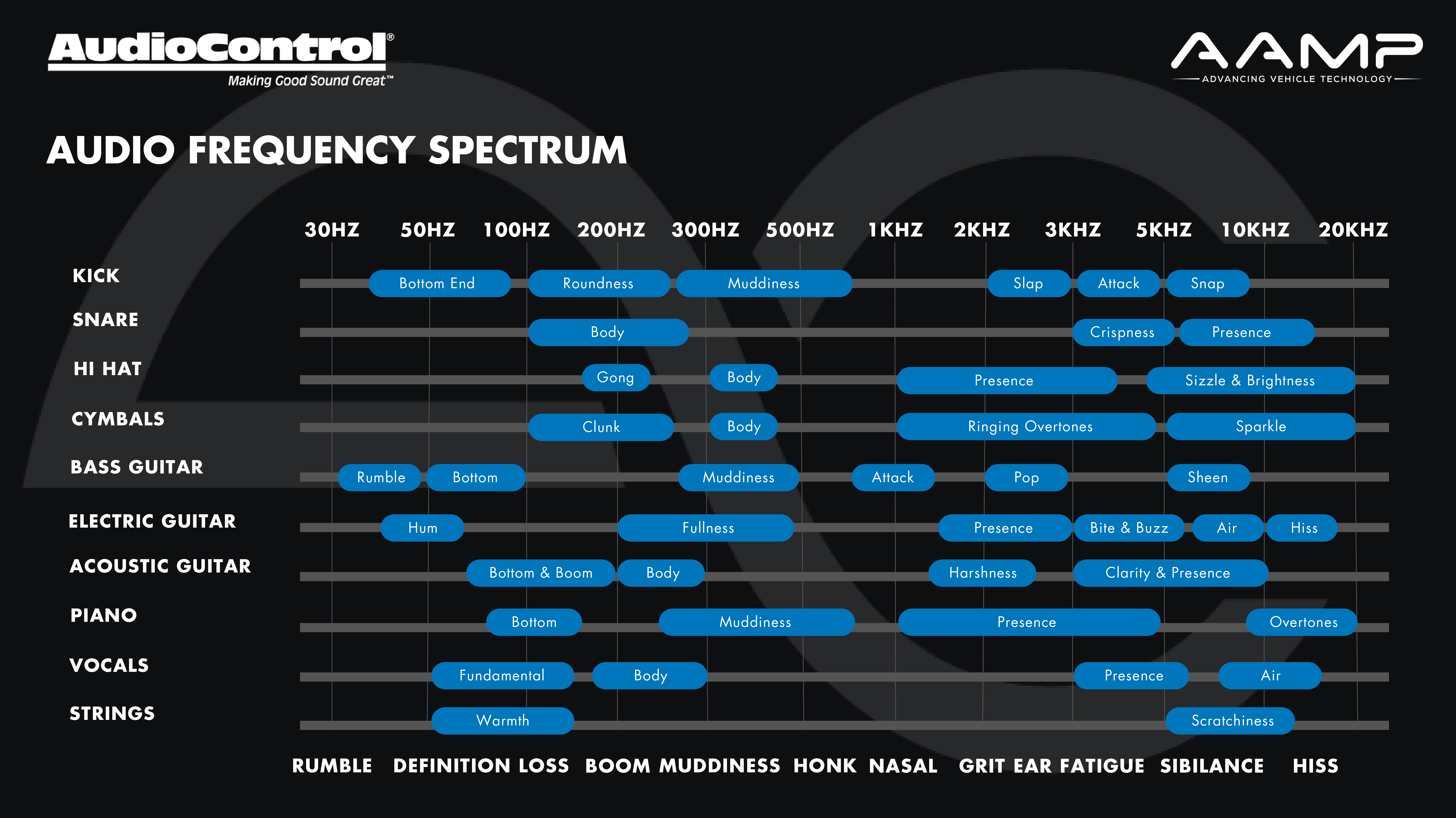 AudioControl offers a wide range of professional measurement and instrumentation microphones which will make a perfect addition to your DM-RTA tool kit for making accurate acoustical measurements. For an entry-level measurement microphone, choose the CM-10, a long time standard issue microphone for AudioControl's legendary SA-3052 analyzers. If you're looking for a slightly better frequency response, look no further than the CM-20. The high-precision Josephson C550H rounds off the top of the list for truly accurate readings and impeccable frequency response.
The DM-RTA's microphone preamp will also support any standard measurement microphone, should you already have one in your tool kit. 48V phantom power can be activated from the DM-RTA app and microphone gain is variable so your microphone may be easily calibrated to the DM-RTA hardware.
INPUTS
1 x Balanced (Input Impedance 3.24kΩ)
1 x Unbalanced (Input Impedance 3.24kΩ)
1 x Microphone (Input Impedance 10kΩ)
1 x Speaker Level (Input Impedance 16.24kΩ)
Max Low Level Input Voltage: 8 Vrms
Max High Level Input Voltage: 40 Vrms
OUTPUTS
1 x Balanced (Output Impedance: 51Ω)
1 x Unbalanced (Output Impedance: 51Ω)
1 x Coax Digital (Output Impedance: 75Ω)
1 x Toslink
1 x USB
Max Output Voltage from Signal Generator: 5 Vrms / 7 V Peak
GENERAL
Power Supply:
Battery Life: ~5 Hours
WEIGHTS & DIMENSIONS
Dimensions: 8"W x 4.8"D x 2.4"H
Weight: 2.6lbs (1.2kg)
IN THE BOX: DM-RTA, USB Cable, Power Supply, Manual, Warranty
bluetooth
Version: 4.2
aptX HD Compatible
UART Interface
output
Dual Differential Class AB Output Stage
performance
Signal to Noise Ratio: 96 dB
Maximum Data Rate: 3 Mbps (typical 1.6 Mbps)
Operating Range: 10+ meters (depending on environment)
general
Power Requirements: Provided by Option Port
weights & dimensions
Dimensions: 1.4"L x 1.0"W x 0.5"H
Weight: 0.3 oz (9 g)
in the box: AC-BT24, Quick Start Card, Warranty
performance
Frequency Response: 20Hz – 20kHz, ±3 dB
Max SPL: 105 dB SPL
Connector: 3 pin XLR, pin 2 positive
in the box: CM-20 Microphone, XLR cable
WEIGHTS & DIMENSIONS
Dimensions: 16.5"W x 16"D x 7"H
Weight (with included product): 13.0 lbs. (5.9 kg)