Google Chromecast: Casting audio to the X series processors and XR series receivers.
With Chromecast, you find the audio content you want to listen to on your Android or iOS mobile device or in your Chrome browser and then "cast" it to your X9 / X7 processor or XR8 / XR6 / XR4 receiver. You're not actually downloading audio content from your mobile device or Chrome browser to the receiver or processor; you're just sending the URL which is picked up by the built in Chromecast technology and the audio content streams directly from the Internet. With the X / XR series processors and receivers Chromecast will only cast audio.
Follow the instructions below on how to connect your AudioControl device to use Google Chromecast.
Please visit the Google website for more information about Chromecast.
Use of Chromecast requires that you download the Google Home app from the Google Play store or Apple App Store.
Please refer to this Setup Menu article on how to access and navigate the setup menu options of your AudioControl processor or receiver using the front panel buttons and display or via the web browser interface.
First, make sure your AudioControl processor or receiver, desktop/laptop computers, and Android or iOS mobile devices are all connected to your home network (same SSID). For your AudioControl processor or receiver, connect an Ethernet cable to the rear panel Ethernet port and then plug the cable into your home network router or network switch. We also recommend wired connections for your computers if possible. Your Android or iOS mobile devices will need to be connected to your home WiFi. Read more about network connections at the end of this article.
To ensure that your AudioControl device is connected to your network you can use the front panel buttons and display to confirm that your unit has acquired an IP address from your network router. Select Menu > select Network > make note of the IP Address and MAC address of your device.
Once all your devices are connected to your network and you have Google Home setup on your devices, open a web browser and type in the IP address that you found in the network settings of your AudioControl device. The web browser setup menu will open. Go to the Google Cast tab to read Google Privacy policies and to select the option to send Google Cast usage data and crash reports to Google if you want to submit that data. Use your Google Home app to accept terms of service and privacy policies. Close the browser window to exit out of the web setup menu.
Then tap the Cast button in a Chromecast-enabled app to start casting audio to your AudioControl processor or receiver.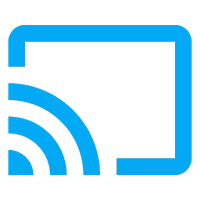 ADDITIONAL INFORMATION
Network information: To ensure the best possible streaming experience we highly recommend that you connect your AudioControl device to your home network via a wired connection. To do this connect a Category 6 network cable from the rear panel Ethernet port on your AudioControl device to your home network router, or better yet to a network switch. For best network performance, if you are connecting multiple devices to your network with a wired connection then all devices should plug into a Gigabit speed network switch and then plug only the switch into a LAN port on your router. Refer to your network hardware manuals or ask your professional AV/Network Systems Integrator for instructions on how to make these connections.
For more information about the features of your AudioControl product you can find links to the manual for your model of processor or receiver in this article, MANUALS.