The CM Series 70 Volt amplifiers can be setup for use with a microphone for paging applications.
The Channel 1-2 analog input connector is used for the microphone connection.
Connect the three wires of your XLR microphone – hot to "+", neutral to "-", ground to the ground terminals.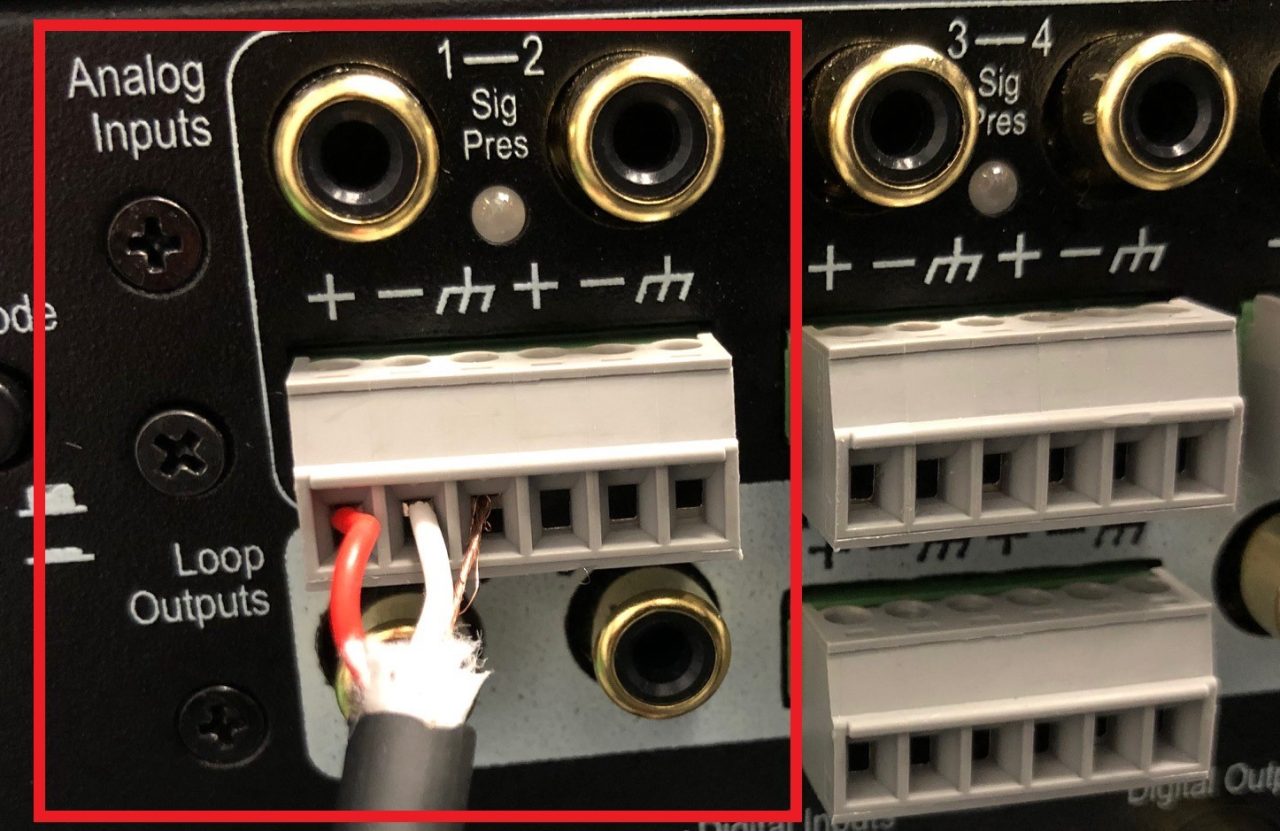 Press the 1-2 MODE button so it is in the "Mic" position (pressed in).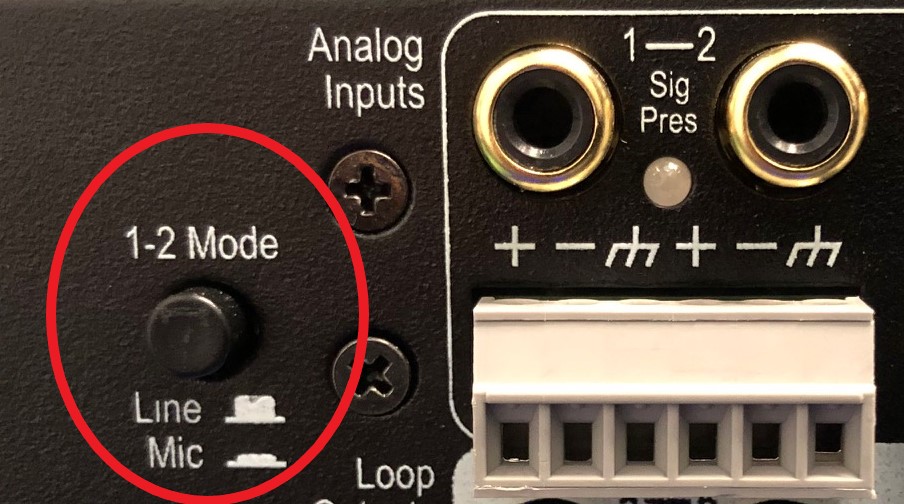 After you have connected the microphone then the next step is to log into the CM amplifiers web UI and open the settings menu by clicking on the gear icon in the upper right corner. Open the SDS tab > select Input 1 – 2 > select the Zone Outputs you want to use for paging > adjust the volume for each zone. The volume adjustment determines how much louder (or quieter) the SDS input will be over the audio signal that is playing at the time the SDS input is activated. For example, if you set the volume to +3 and you are listening to music when the SDS input is activated, the SDS input will play 3dB over the existing audio signal.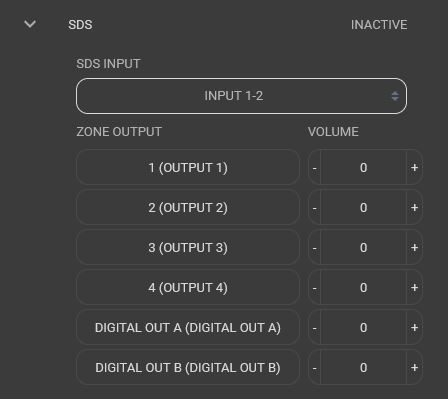 Related Links:
If you need additional assistance our Customer Service and Technical Support representatives are available Monday thru Friday 8am to 5pm PST. 425-775-8461.