How do I access the web interface for my Director Matrix amplifier?
Connect the Director amplifier to an existing DHCP network via the ethernet port. The Director will obtain a local address from the DHCP server. The amplifier should then appear in the list of network resources.
If it does not appear within a minute or so, make sure you have network discovery enabled or UPnP devices to be shown on your PC.
Like this: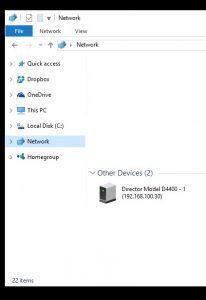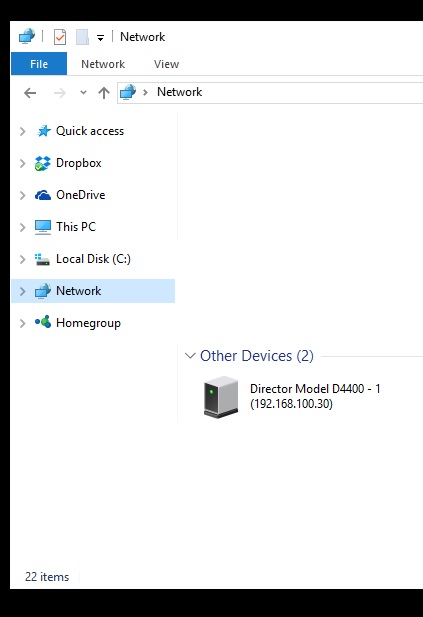 From there, it is simple as double clicking on the amplifier to launch the web interface.
If you plan on assigning a static IP address to amplifier, please refer to article:
How do I assign a static IP address to my Director amplifier?