There are three options for turning on the LC2i PRO. These are selected using the Trigger Mode switch on top of the LC2i PRO: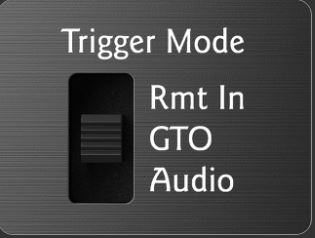 Remote In:
This is the traditional way to turn on the LC2i PRO and gives you more control of exactly when the unit will turn on and off. The most common places to connect the remote input are from the ignition of the vehicle, fuse box, or some other switched 12 volt source (such as an accessory socket).
GTO Signal Sensing:
DC offset is a high falutin technical term that means the LC2i PRO can sense when the head unit is on, not necessarily when audio is being sent to the LC2i PRO. Use GTO Signal Sense mode when your factory sound system outputs a DC offset when it is on.
Audio Sensing:
When this mode is selected, the LC2i PRO will ONLY turn on when you start playing a source from the head unit. Whether it be the radio, CD player or streaming via Bluetooth from a mobile device. If you turn the head unit on, but DON'T play audio, the LC2i PRO will not turn on.
Product links: LC2i PRO web page and MANUAL
Associated information:
How to setup AccuBass
How to set Output Gain