The DM Smart DSP software is used to setup our DSP processors and amplifiers. When working on a project you can save your settings in two ways, saving to memory presets and saving the settings configuration file directly to your computer.
Saving to a memory preset saves your settings to the processors memory. Hover your cursor over the number of the preset and then press and hold until you see the message "Are you sure you wish to overwrite this memory location", select Yes to save.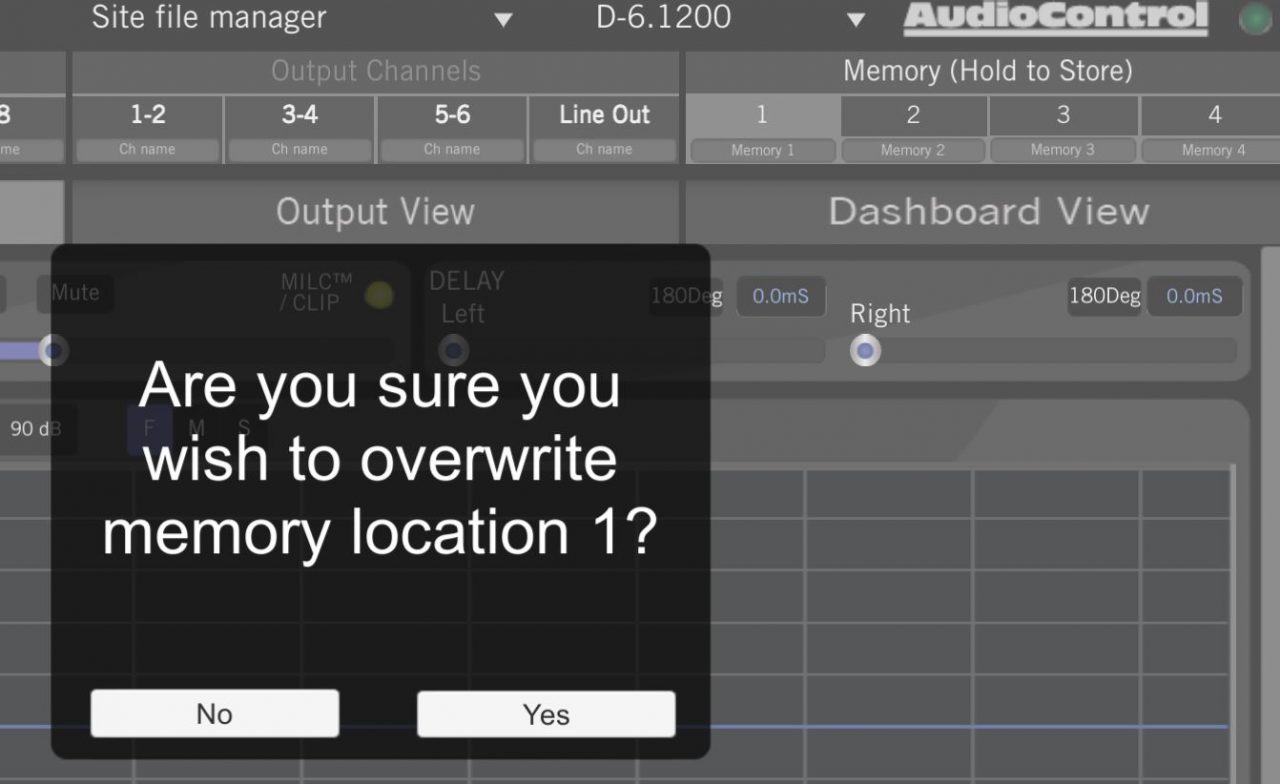 To save your settings configuration file to your computer locate the Site File Manager drop down menu at the top of the software window > select SAVE AS > either Windows File Explorer or Apple Finder will open and you can select a location on your computer where you want to store the file (see screen shots below). Follow the prompts to save the file. While working on the same project, when you return to the Site File Manager menu you will now also see a SAVE option that will allow you to save incremental changes to the same project file without having to rename the file every time you save.
Apple Finder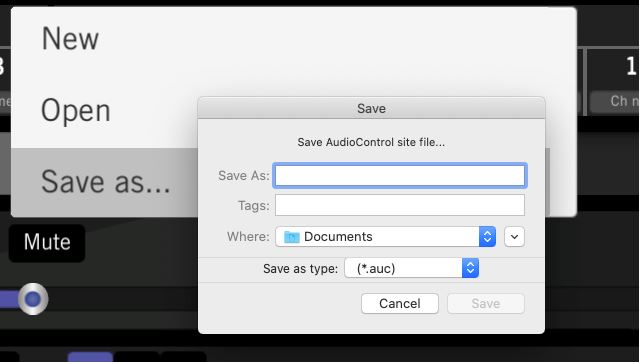 Windows File Explorer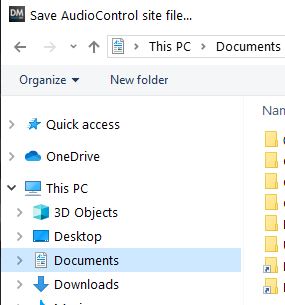 For instructions on how to download and install the DM Smart DSP software please visit our KB articles here.