Deliver More Power, In Less Space!
AudioControl Announces First Shipments Of New Architect 'P' Series 12 and 16 Channel Power Amplifiers, Analog and Digital Inputs, Equalization, all Designed Into a New Space Saving 2U Rack Mountable Chassis.
Seattle, WA – For Immediate Release: July 31st, 2016
AudioControl announced they are now shipping their highly anticipated addition to their Architect series of multi-channel amplifiers. The new Architect Performance 'P' series represents the latest addition to AudioControl's highly successful Architect multi-channel amplifier line-up.
The Architect 'P' Series superbly complements AudioControl's popular high-power Architect Multi-zone amplifier series with an industry leading 100 Watts RMS per channel solution, skillfully engineered into a 2U Chassis. These new models are available with 12 or 16-channels and are designed and manufactured in the USA exclusively for the custom-installation market. Both models are available with or without AudioControl's legendary equalization controls depending on the needs of the project.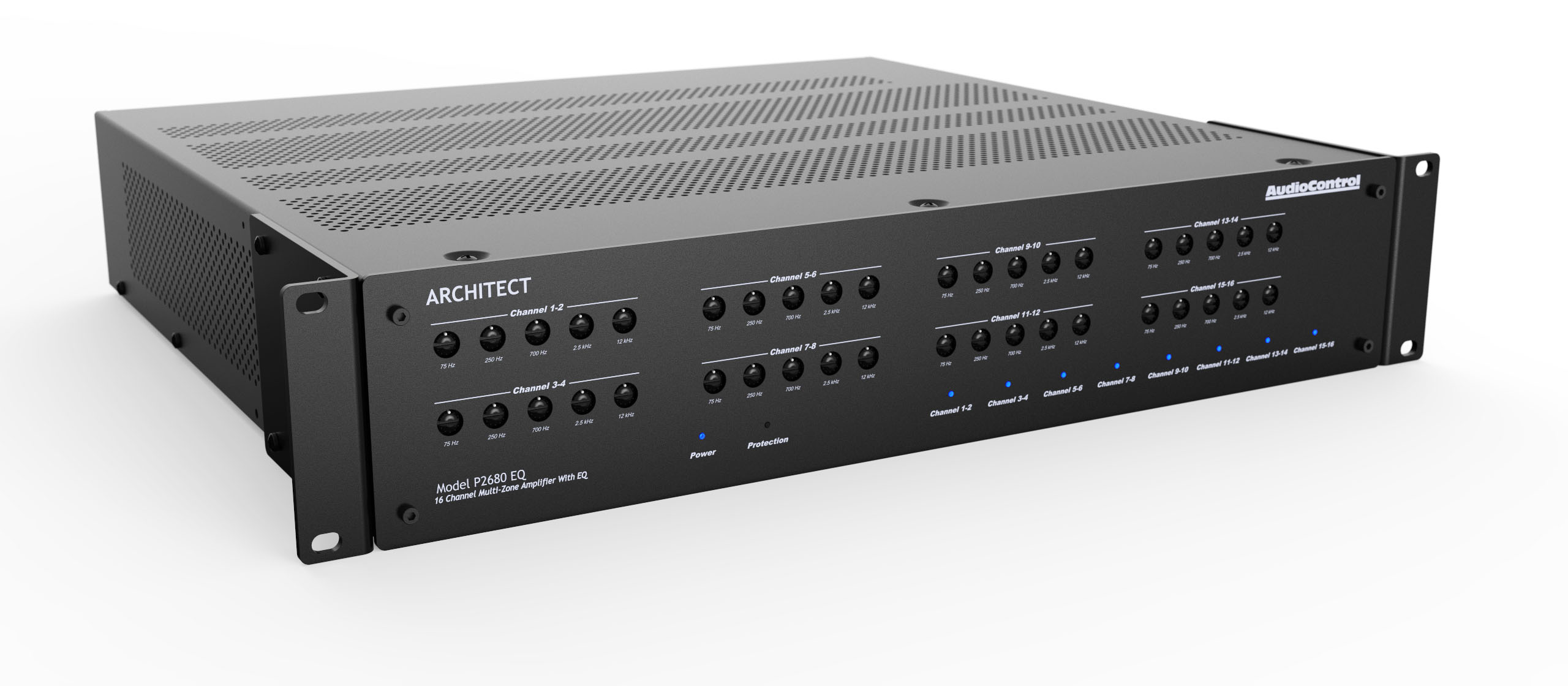 The Architect 'P' Series delivers over 100 watts per channel into 8 ohms, 200 watts per channel into 4 ohms; all channels driven. Additional adjoining channels can be bridged to 400 watts. The Architect 'P' Series uses a cool running proprietary design, including AudioControl's LightDrive™ anti-clipping protection, input bussing capability, output pass-thru, master 12v trigger in/out plus local 12v trigger inputs on all zones, signal sensing as well plus digital inputs through a SPDIF input for digital sources.
"Our dealers love the power, features and the flexibility of AudioControl amplifiers including a focus on installer friendly features, including equalization, bussable inputs, and ground isolation jumpers", explained Chris Kane, VP of Sales for AudioControl. "The new Architect P series offers even higher power levels plus digital audio inputs all designed into a compact 2U chassis. This will allow dealers to sell even better speaker systems while taking up less rack space! We even include a new security cover that attaches to the chassis magnetically. When our dealers speak, we listen."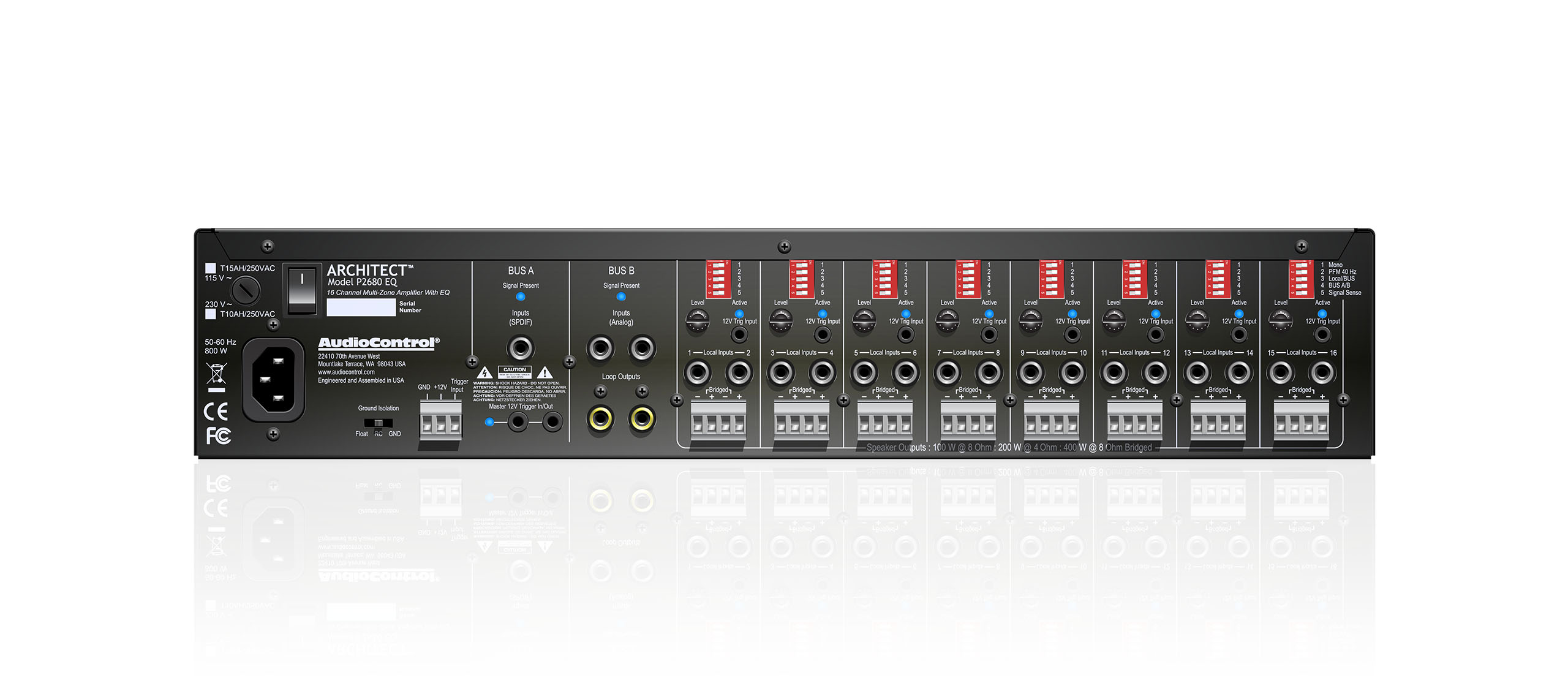 The Architect 'P' series is available in a robust anodized black finish and is designed, engineered and manufactured at AudioControl's manufacturing facilities located in Seattle, USA! AudioControl has announced four new Architect 'P' Series models. These models are the Architect Model P2680 EQ (16 Channels, 100w, Equalization), the Architect Model P2660 (16 Channels, 100w), the Architect Model P2280 EQ (12 Channels, 100w, Equalization), and the Architect Model P2260 (16 Channels, 100w).
The Architect 'P' series comes with AudioControl's legendary 5-year warranty and is available exclusively to the residential custom-install and Pro-Audio markets through AudioControl authorized dealers.
About AudioControl
AudioControl is a U.S. designer and manufacturer of the highest quality home theater processors and amplifiers, distributed audio amplifiers, car audio, signal processors and pro-audio products, celebrating nearly four decades of 'making good sound great'. The company's headquarters, including research & development, manufacturing, production, & training facilities continue to thrive in Seattle, Washington heart of the rainforest of the Pacific Northwest.
Press Contact
Chris Kane
chris.k@audiocontrol.com
(425) 775-8461
Hi-Res Images and additional press information is available at www.audiocontrol.com/press/images