The AudioControl RS1000 and RS 500 DSP controlled subwoofer amplifiers are the ultimate bass amplification solution for any home theater, multi-zone audio system, or for a 2.1 channel music system. (RS 500 available now, RS 1000 coming soon).
The RS series amplifiers deliver a constant power output of 500 or 1000 watts at 8/4/2 Ohms and offer IP and IR control, web based setup menus, balanced XLR and unbalanced RCA loop outputs with an optional high-pass filter, graphic and parametric EQ, crossover, delay, and phase control. See the product manual for more information.
Here are some common use diagrams:
2.1 system: This example shows how to use an Avalon G4 amp in Bridged mode to power a pair of speakers and the RS 500 is powering a passive sub speaker (in wall or in room).
Adding a sub to a zone in a multi-zone system: The Director D2800 amplifier is sending high level amplified signals to the RS 500's speaker cable inputs.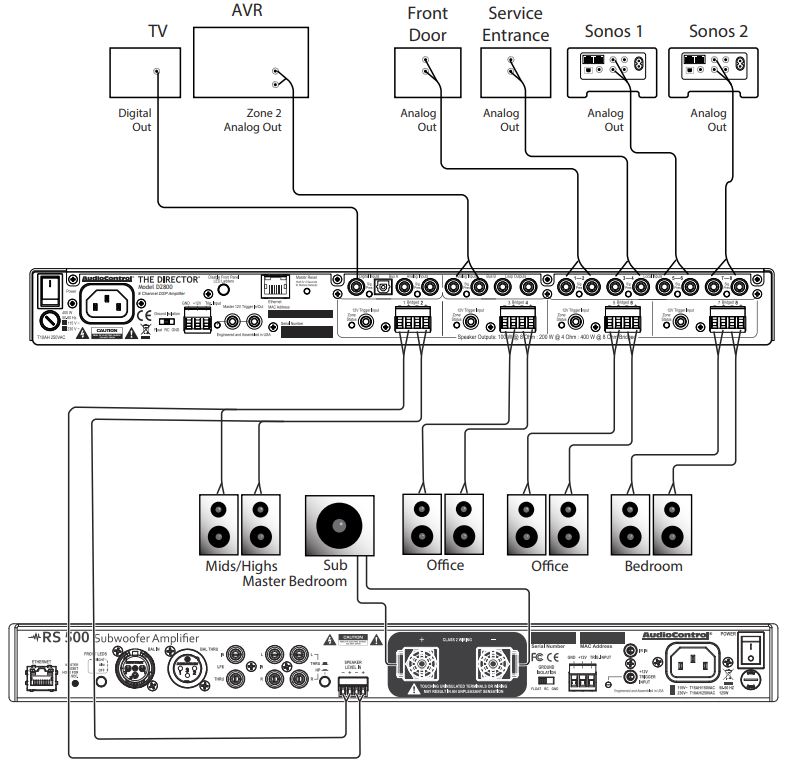 Using an RS 500 with a home theater receiver or processor: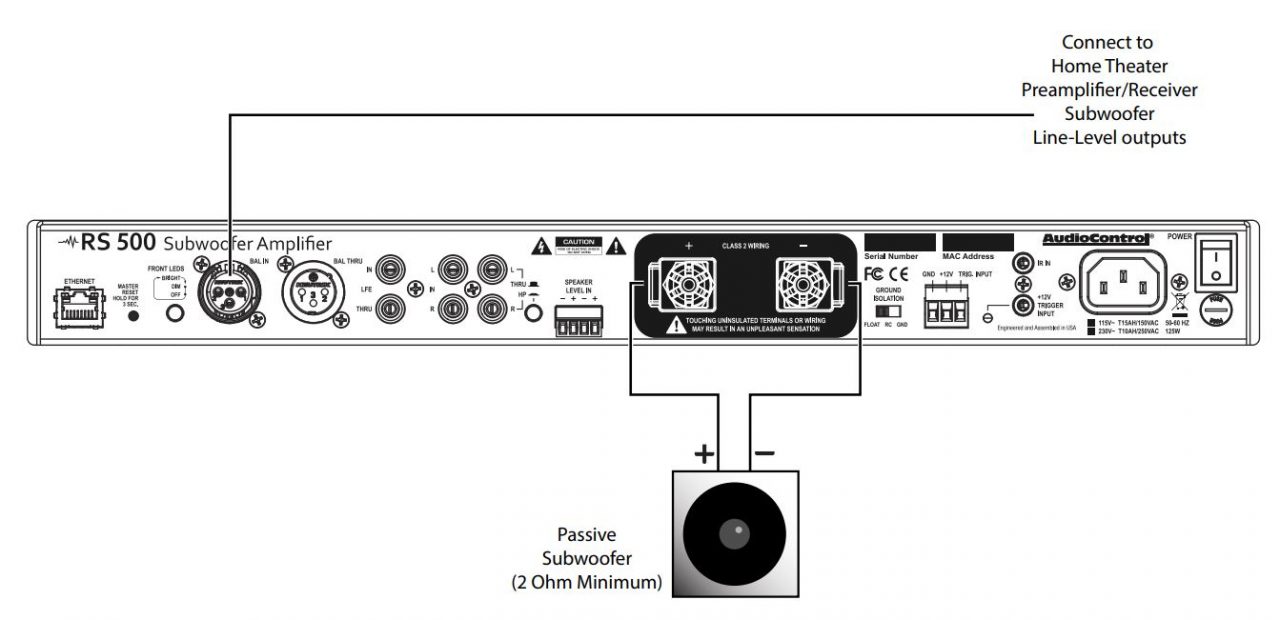 Related Links:
How do I assign a static IP address to my Director, CM 70 volt, or RS amplifier?
How to upload Speaker Profiles to my Director, CM 70 volt, or RS amplifier?
If you need additional assistance please contact our technical support at 425-775-8461. Support is available Monday – Friday from 8am to 5pm pacific standard time.