You will want to check a few things in the on screed display(OSD) of the AVR/pre-processor to confirm it is set up correctly.
First, you will want to make sure that the subwoofer channel is activated within the speaker config tab.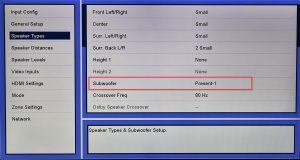 The choices are "Present-1", "Present-2" and none. Present-1 will output the sub channel on the Sub 1 output, and Present-2 will output the sub channel on both the Sub 1 and Sub 2 output.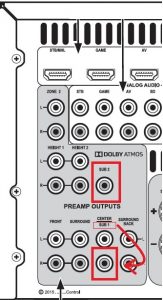 After you have made sure the channel is active and connected to the AVR properly, you will then want to make sure the AVR is set up to output a sub channel depending upon what signal it receives.
Navigate to the input config page of the  OSD and find the "stereo mode" section: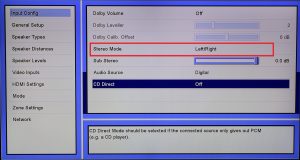 This section determines how the unit will distribute the low frequencies when receiving a stereo signal.
It has 4 options: Left/Right, Left/Right+Sub and Sub+Sat and "As speaker types"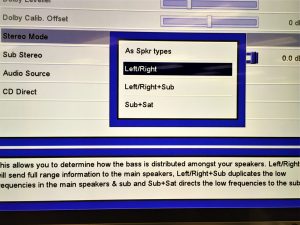 "Left/Right" distributes the full range information to the main speakers, "Left/Right+Sub" sends the low frequencies to both the main speakers and the subwoofer channe.  "Sub+Sat" sends the low frequencies to the sub channel only.
"As Speaker Types" defaults to whatever the speaker configuration is set up as within the "speaker types" tab in the OSD. For example, if you have all speakers set to "large", it will send full range to those speakers. If the speaker types were all set to "small", it would automatically send the low frequencies to the sub channel.