Your AudioControl processor or receiver is able to be controlled with home automation systems such as Control4, Crestron, Savant, RTI, etc. Control can either be via IP, RS232, or IR. For control via IP or RS232 please adjust the following settings in the setup menus.
Please refer to this setup menu article on how to access and navigate the setup menus using the front panel buttons or via the web interface, SETUP MENUS.
In the General Settings menu scroll down to the Control setting and select either IP or RS232.
In the HDMI Settings menu scroll down to the HDMI Bypass & IP setting and select HDMI & IP On.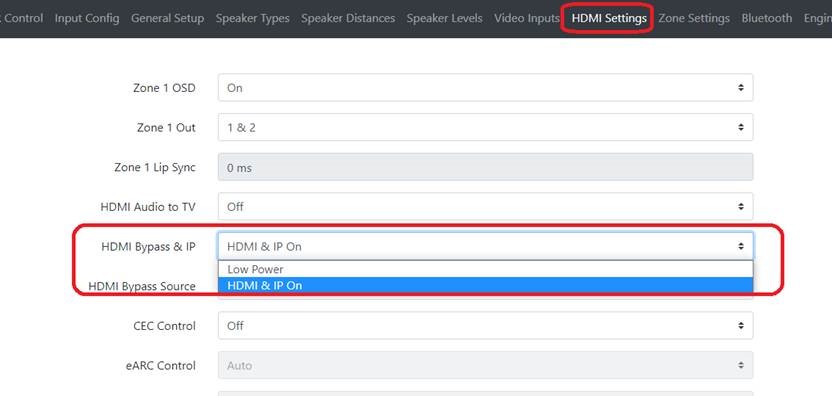 in the Engineering menu scroll down to the Standby Mode setting and select Manual. This prevents the unit from going into standby mode automatically.
Drivers and modules for the various control platforms are available in the Downloads section of the X7 / X9 and XR 8 / 6 / 4 product pages on the AudioControl website. There is also an Automation Table (Excel) with raw Serial, IR to HEX, and RC-5 IR codes. The IP related settings are also required if you are going to run Dirac Live room calibration software.
For more information about the features of your X series processor or XR series receiver please refer to the individual product manuals available here, MANUALS.