The 16 channel Maestro X7 / X9 home theater processors and XR6 / XR 8 home theater receivers have two sets of assignable channels that can be used for different speaker configurations (assignable channels not available on the XR4).
Channels 13/14 and 15/16 are assignable as follows (selectable using the front panel setup Menu):
Channels 13/14 can be used for two additional subwoofers OR one pair of Front Wide Presence speakers.
Channels 15/16 can be used for two additional subwoofers OR a third pair of ATMOS speakers (Middle Height) OR for an Auro3D/Center Height speaker.
Note on Front Panel Setup Menu Navigation – Use the "Input + [up arrow]", "Input – [down arrow]", "Info [left arrow]", and "Mode [right arrow]" buttons to navigate to the various menu options. To select a menu option press the SELECT button. Press the Menu button anytime to exit the menu screens and any setting changes will be saved automatically.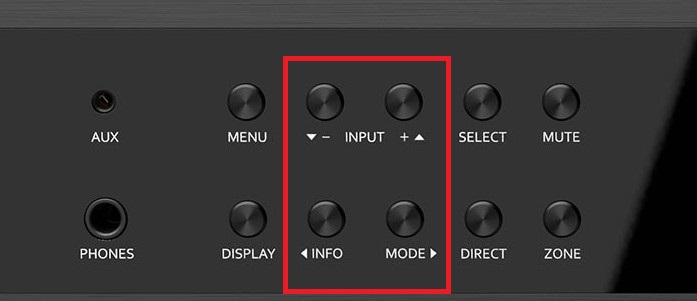 To assign speaker types to channels 13/14 or 15/16 press the front panel Menu button > go to Speaker Types > go to Channel 13 & 14 and/or Channel 15 & 16 and select the speaker types you want to assign to these channels.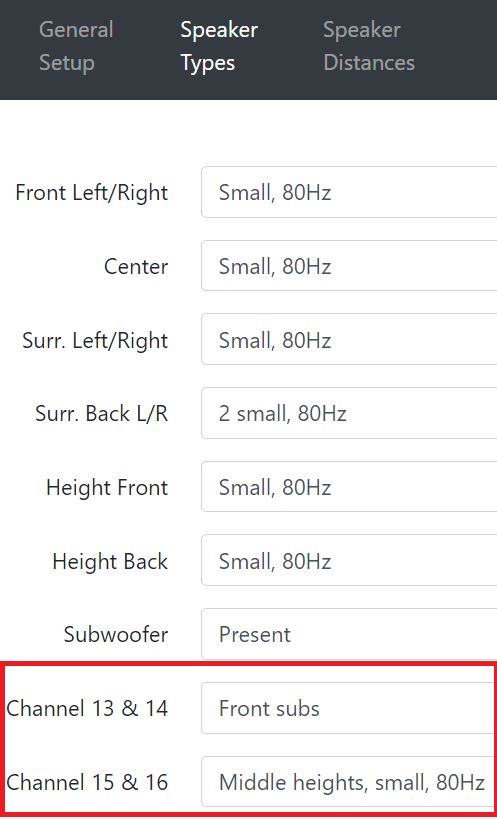 Run your analog interconnect cables from either the unbalanced RCA or balanced XLR outputs to your amplifiers (XLR or RCA on X7 / X9, unbalanced RCA only on XR6 / XR8).
X9 and X7 (unbalanced RCA or balanced XLR)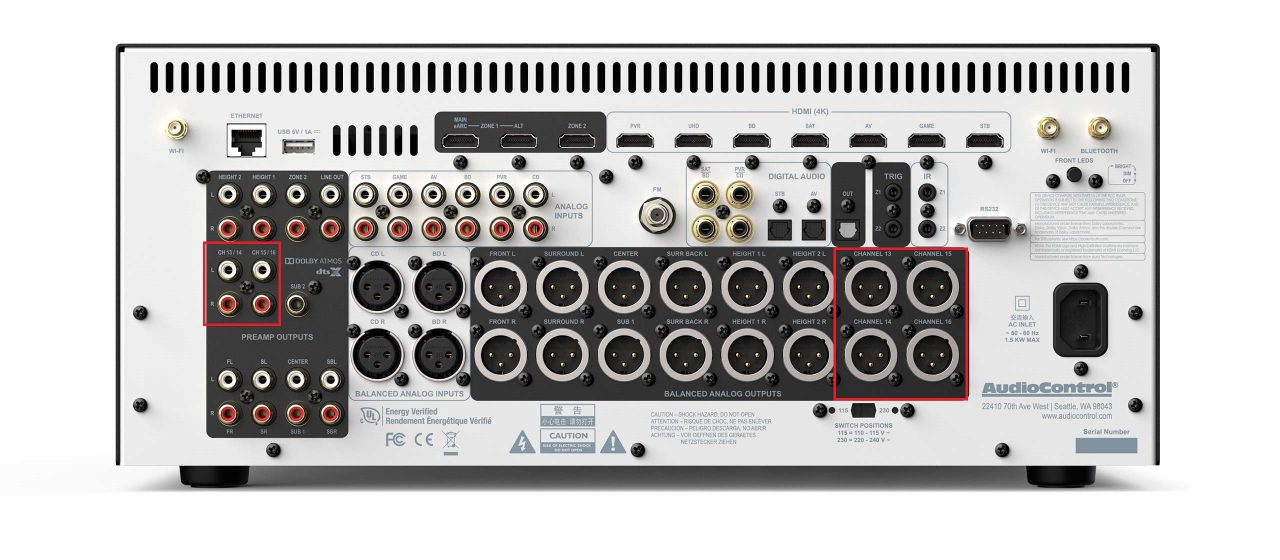 XR8 and XR6 (unbalanced RCA)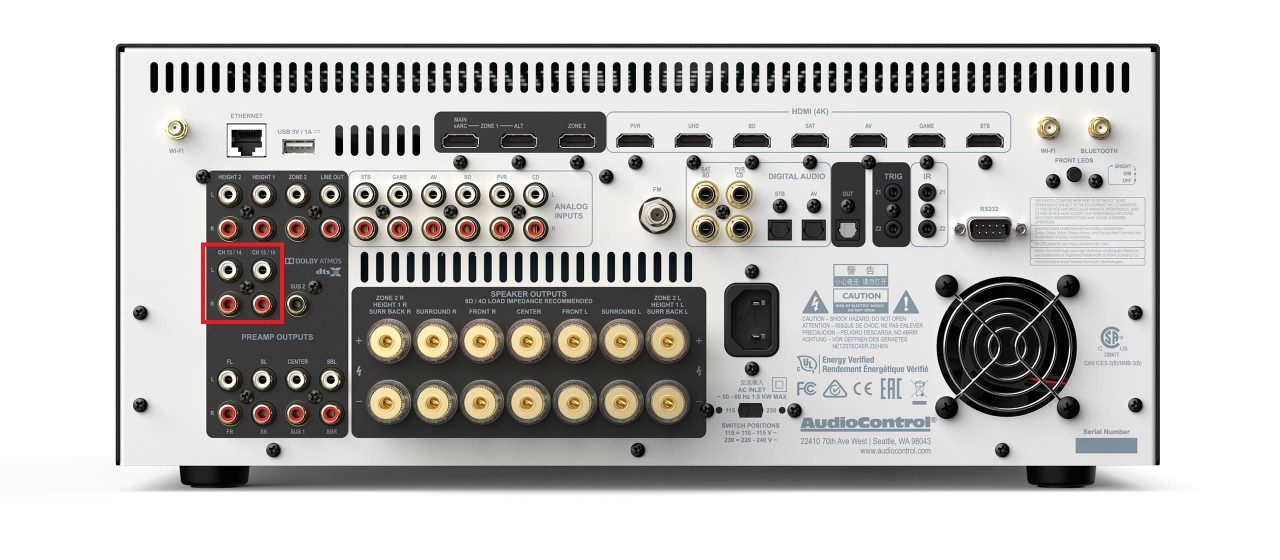 If you need additional assistance, our Customer Service and Technical Support representatives are available Monday thru Friday 8am to 5pm PST. 425-775-8461.