The "connect to main" lights will intermittently turn on on my DQ-61 and the sub channel will then go out
There is a good chance that the DQ-61 ground is not configured properly.
You can change the grounding scheme of the DQ-61 via the grounding jumpers. It ships in the center "isolated" position, but there are two other positions you can try, "ground" and "isolated".
See below to find the jumper location (click to enlarge):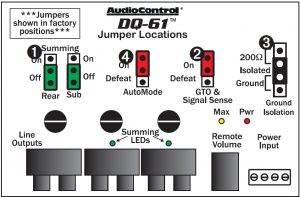 DQ-61 product page here