My Concert AVR-7/AVR-9/Maestro M9 is on the network, but Dirac cannot find the amplifier
My Concert AVR-7/AVR-9/Maestro M9 is on the network, but Dirac cannot find the amplifier
First off, make sure the amplifier is set to IP control within the setup menu. Even if you are going to control the amplifier via RS-232, the amp needs to be set to IP control in order for Dirac to see the amplifier.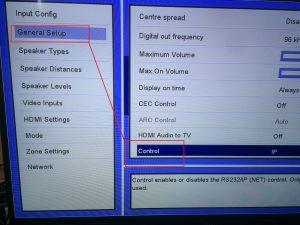 Dirac should be able to locate the amplifier within about 60 seconds after launching the program. If it does not, than the computer is not on the same network as the amplifier or there is something in the network that is blocking communication.
Before going into advanced troubleshooting, a lot of the times, you may just need to reset your network and it will fix the issue. Also, if you are planning to use a static IP address for the amplifier and have assigned one.  It is recommended to put the amplifier and your network to DHCP to simplify your network while running Dirac.
First off, close Dirac and then unplug power to your router and the amplifier. Keep the router unplugged for about 60 seconds. After it is plugged back in, and booted back up(usually takes a couple minutes) plug power back to the amplifier.  Lastly, reboot your computer and open Dirac again.
If the Dirac software still cant see the amplifier move to next steps:
If you are running a PC, you need to make sure that network discovery is enabled. The amplifier should show as a media device within the network section in the file explorer.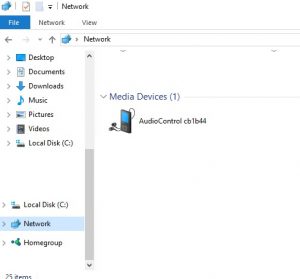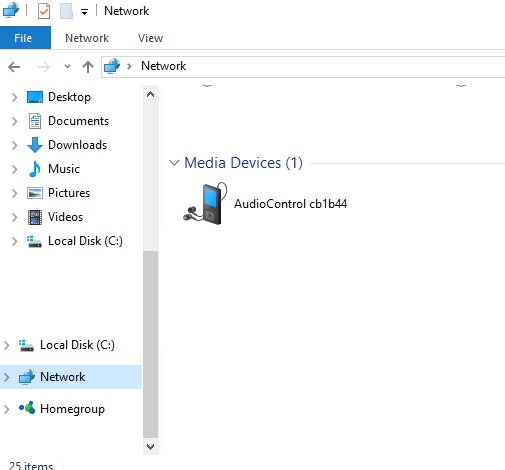 It is good to note you will not be able to access or control the amplifier this way, it is just a good test to see if its on the  network and if the computer sees it or not. You can also figure out the IP address of the amplifier by right clicking on the amplifier and selecting "properties".
Product Pages: