The ACR-3 has two functions on the Epicenter amplifiers.
It can either control the amount of Epicenter® effect applied to the signal, or the output volume of the amplifier. You can toggle between these two controls by pressing the knob itself.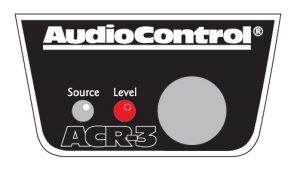 When the red LED is on, turn the remote knob clockwise to turn
the sub-woofer level up, and counterclockwise to turn it down.
As it is an endless knob, turning it more than one turn clockwise
would be maximum, and more than one turn counterclockwise
is minimum. During the 'set-up' part of your installation, make
sure that the remote knob is turned all the way up in subwoofer
mode (red LED on) before you make any adjustments to the
amplifier. In this way you will not overdrive anything if the knob
was set at a lower level.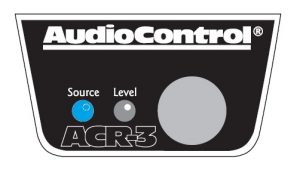 With the Blue LED on, the knob can now adjust the overall level of the Epicenter
bass restoration effect. (The sweep and width are set by the controls
on the main unit, the remote knob sets its wet/dry level.)
At no time should both red and blue LED's be on. If they are, that typically indicates something is wrong with either the RJ 11 cable that connects the remote knob to the amplifier, or the knob itself. Or, if it is flush mounted in the dash, sometimes a lead might have been switched during installation.