AudioControl is now shipping The Director® Model M6800 network, 16-Channel matrix-amplifier driving over 100 Watts RMS per channel, all channels driven!
Seattle, WA – CEDIA Daily Release – The Director® Model M6800 Matrix Amplifier from AudioControl is the first of its kind and one of the highest power, most flexible multi-zone amplifiers designed exclusively for the custom-install market. The Director Model M6800, part of AudioControl's new Matrix M-Series builds upon the success of AudioControl's 'The Director®' Series driving 16-channels of high-power amplification in a compact 2U chassis that delivers over 100 watts per channel at 8 ohms, 200 watts per channel at 4 ohms and 400 watts at 8 ohms bridged, all channels driven.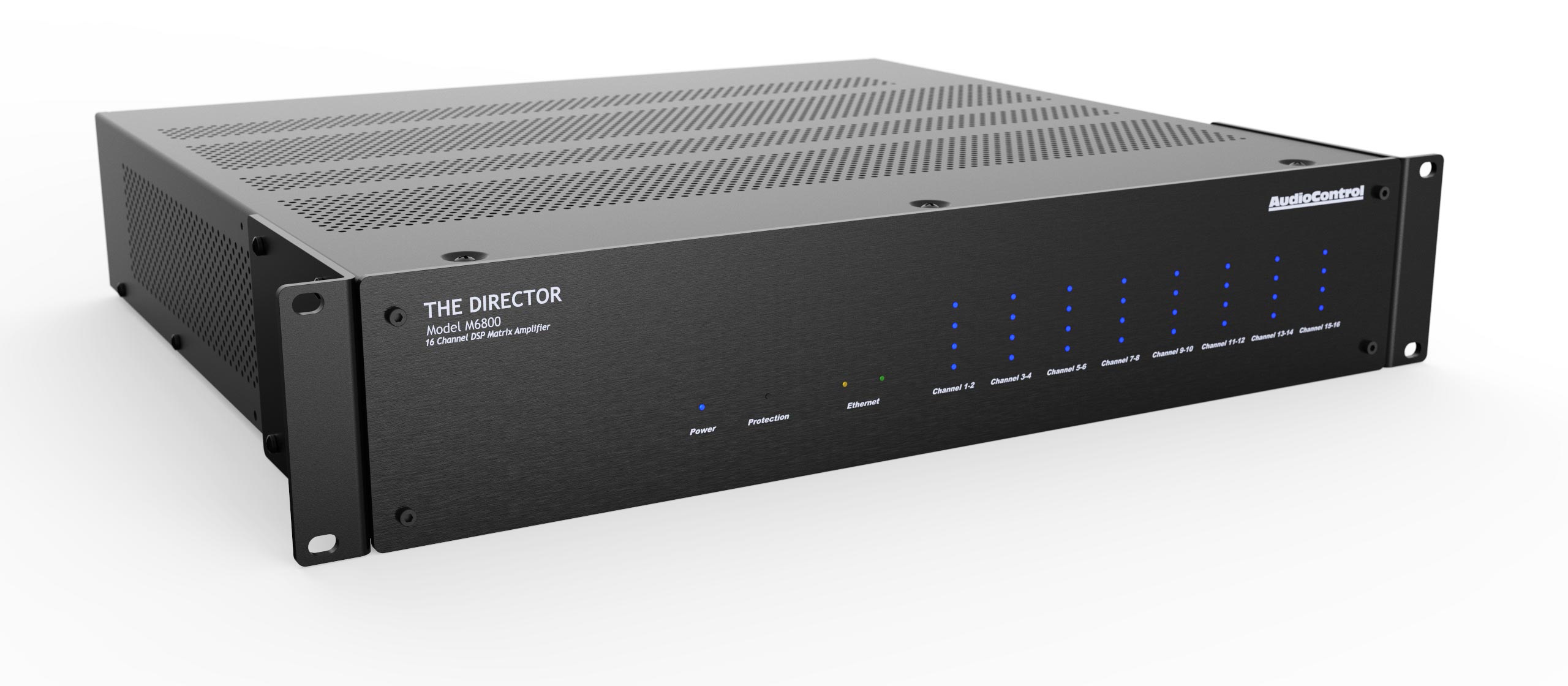 The M6800 features on-board digital signal processing, graphic & parametric equalization by zone, network monitoring and programming, digital and analog inputs, plus the addition of volume control, channel/zone grouping and zone audio presets. It also allows individual channel and zone selection via standard TCP/IP, the ability to bridge into low impedances, delivering incredible power and AudioControl's legendary audio performance.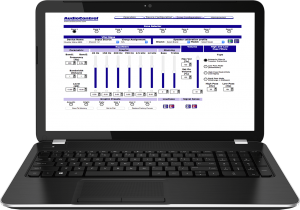 The AudioControl Director® series amplifiers are always in control, communicating with the network and delivering great audio. The Director Model M6800 harnesses the power of AudioControl DSP processing to enable full matrix flexibility of any input to any output. The matrixing capabilities of the Director 'M' series allow any of eight analog or two digital inputs to be routed to any zone output.
The Director Model M6800 includes two digital Optical TOSLINK inputs plus two coax outputs that are included in the matrixing so that any one of the input sources can be routed through the digital outputs. These digital outputs can be connected to Director 'M' series digital inputs so that multiple amplifiers can receive any signal from any of the inputs. The Director Model M6800 has the benefit of operating either as a standalone matrix-amplifier or as part of a 3rd party control system from companies including Crestron, Savant, RTI or Control 4.
The Director Model M6800 is available in brushed silver or espresso black anodized finish and is designed, engineered and manufactured in Seattle, USA. The Director Model M6800 comes with AudioControl's standard 5-year warranty and is available exclusively to the residential custom-install and Pro-Audio market. AudioControl will be showcasing The Director Model M6800 at the CEDIA Expo 2016 in Dallas from September 15th – September 17th, 2016.
About AudioControl
AudioControl is a U.S. designer and manufacturer of the highest quality home theater processors and amplifiers, distributed audio amplifiers, car audio, signal processors and pro-audio products, celebrating nearly four decades of 'making good sound great'. The company's headquarters, including research & development, manufacturing, production, & training facilities continue to thrive in Seattle, Washington heart of the rainforest of the Pacific Northwest.
Press Contact
Chris Kane
chris.k@audiocontrol.com
(425) 775-8461
Hi-Res Images and additional press information is available at www.audiocontrol.com/press/images