How to install the software for my DM-608/810
First, you will want to download the software from the bottom of the DM-810 product page here.
Unzip the folder and double click on the .msi file.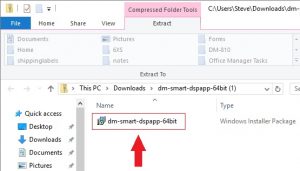 When running for the first time, the setup wizard will automatically search for the required drivers, this may take a short while depending upon your system.
The setup wizard will start up, click thru the first 2 windows. The 2nd will give you an important notice making sure you do NOT connect the DM-810 to your computer until after the software has been installed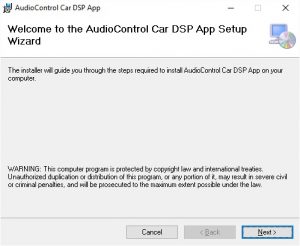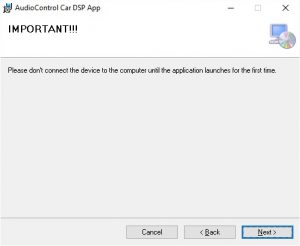 It will then ask you to select the installation folder or default location.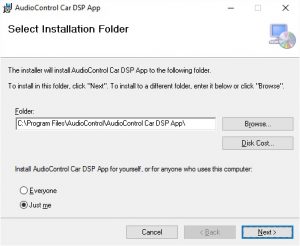 Two more screens will appear, confirm and completion screens.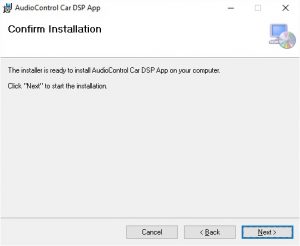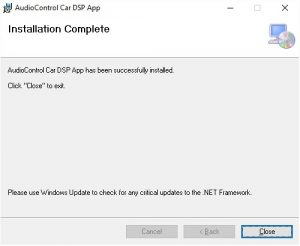 The new application "DM Smart DSP" will now appear on your computer. You should be able to find it inside an "AudioControl" folder in your "Program files" folder on your computer.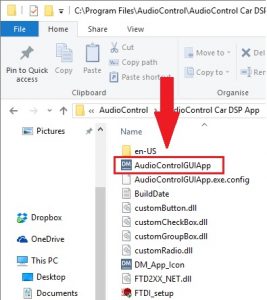 Double clicking on it will open the app. You can also drag and drop to a location on your computer for easy access, such as the start menu, tool bar on desktop, shortcut on desktop, etc…
Once the software is launched, it will check to see if the DM-810 has the latest firmware. If it does not have the latest firmware, it will give you this message: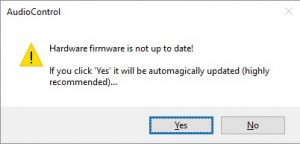 Click yes, it will the automatically find the latest firmware and update the processor.
You will get the loading window. the firmware will load in 3 stages, so the window should pop up 3 times: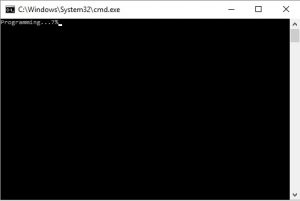 After it has loaded, you will get this message: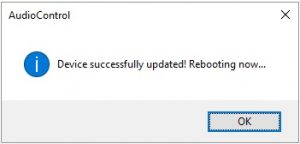 Click OK, after a few moments, the device will prompt you to enter your password and you will be good to go!